Audiobook Publishing: Time to List Your Publish at The Audiobook Club?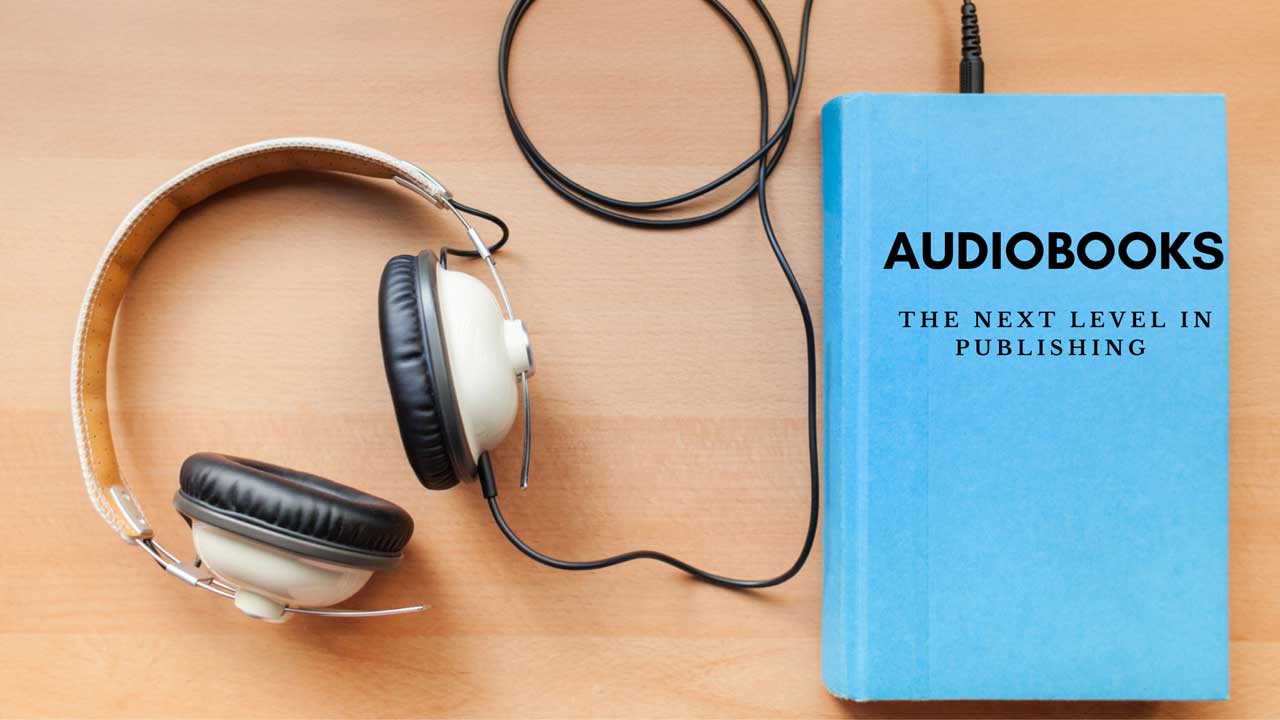 The past belonged to the audiobooks. Starting from the Veda in the east to folk epics of Homer's Illiad in the west, saints and bards passed down the invaluable treasure to generations with audiobooks. Audio literature can be traced back to the epic Sumerian poetries that sang the courageous deeds of king Gilgamesh. The folklores continue to echo their ethos today to all literature lovers.
Paperbacks seem to have had their ravaging monopoly in the bookworms' industry for a long now. But in the recent past crushing the monopoly has come the Audiobooks. In our everyday hectic schedule, we, the souls that yearn for an escape 24/7, have been shifting to audiobooks. Whether you are managing your chores or doing some boring desk work, the audiobook trend 2021 can sparkle colors of joy and escape in a blink.
Who Is the Winner? Let's Go Through Some Stat!
Let's play a small quiz.
Question: Which book format has recorded the highest rate of growth over the past 5 years?
Option 1: Audiobooks
Option 2: eBooks
Option 3: Paperback Books
For everyone who chose option 1, yes you are right! Except for cavemen, we all have seen the upsurge in audiobooks in recent times.
Give it a thought if you can not relate. What were you listening to while working out, or when you were stuck in the traffic? Who is your favorite mindset coach? What keeps you motivated as a solopreneur to get back to your desk every day?
Podcasts, audiobooks. This medium is taking all the old reads by storm. People are shifting from blogs and paperbacks to podcasts and audiobooks on EarPods.
Do you know America recorded a 3.5 billion dollars market in Audiobooks? And the audiobook popularity statistics is growing by 30% every single year.
You must be wondering should all the self-published authors now put their books up on iTunes, Spotify, or Audible? Is it going to be complicated? Will it affect the royalties? Where to start? Sit back, because we have got you covered, Creator!
Audiobook: Who Should NOT Make One…
Before we begin, here's a disclaimer. It is not for you if it is:
A book of references
Book of quotations
Image-laden book
Picture Book
Travel Guide
Culinary Book
Why Should You Start with Audiobook Publishing Now?
Because you do not want to leave revenue on the table. There millions of listeners out there worldwide. The growth insight is unimaginable. So, if you have any of the following types of books to list, go for it now:
Spiritual
Self Help
Mystery and Thriller
Fitness and Health
Sci-Fi
Fantasy
Business Coach
Romance
Creating An Audio Book
The audiobook industry statistics 2020 has shown an explosion. Then, why is not everyone going for it?
There is a myth it is extremely difficult to do.
There is another myth the cost of publishing will be extremely high.
But trust us any novice can do it. Here are the two best options you can consider trying.
Paid Production
1.       Hire a freelance audio artist.

2.       They will record the book for you and send you the audio engineered, and publish worthy.

3.       Get your book ready with all the rights for a booming revenue.

Self-Recording and ACX Publishing
1.       Get yourself equipped.

2.       Learn the nitty-gritty recording techniques.

3.       Invest some time in creating the final audio file.
We recommend the first option for quality production. However, if you choose DIY, here's a small guide for you. Stay Tuned!
DIY Audiobook Self-Publishing
Step 1: Get the equipment right. You can not start recording just on your phone. Get:
Good mic
Pop screen
Audacity or GarageBand
Step 2: Have a proper Space Setup. Dampen hard surfaces around, cover areas in front and at the back. Do not forget soft covering.
Step 3: This is the vital step. The recording might not be as simple as it seems. Here are some crazy hacks.
Eat Potato chips before you start. This helps in keeping your lips moist.
Put lip balm.
Keep water handy.
Reread the section you recorded last day. This ensures uniformity.
Try having the same schedule for recording every day.
This also increases the audio uniformity.
Step 4: Hire an audio engineer. This is a compulsion. Do a quick job posting on Fiverr or Upwork.
Step 5: The final file must be of ACX standard.
Step 6: Now that you're all set, Happy Publish!
Popular Publishing Platforms
·         Anyplay

·         Audible

·         iTune

·         Bokus play

·         Audiobooks NZ

·         Chirp

·         Bidi

·         Nextory

·         Audiobooksnow

·         Fuuze

·         Ubook

·         3 Leaf Group

·         Nook

·         Storytel

·         Bibooks

·         Axiell
Here's a bonus on where to promote:
Goodreads group
Reddit threads
Facebook Book Giveaway Groups
Facebook groups for Audiobook Promos
Wrapping Up
We might call audiobook publishing a modern trend but it is the most ancient literary form: oral literature. Audio stories have been famous in the recent past when radios and transistors were on-trend. An audiobook enhances the power of wordplay with music and effects and gifts the world a universe of fantasy where plays a plethora of emotions like sweet cherubins, without eye strains at the end of a busy day.
Self publishing can be hectic and we cannot agree more. How about we give you the best solution?
Connect with the #1 publishing agency on Kolkata, Orange publishers, and get:
The final audio file (Recorded and Engineered)
Promotion Strategy by Book Marketing Ninjas
Let's make it happen. See you inside, Creator! And congratulations on the upcoming hit we will weave together.