Designing Beautiful Book Covers that Sell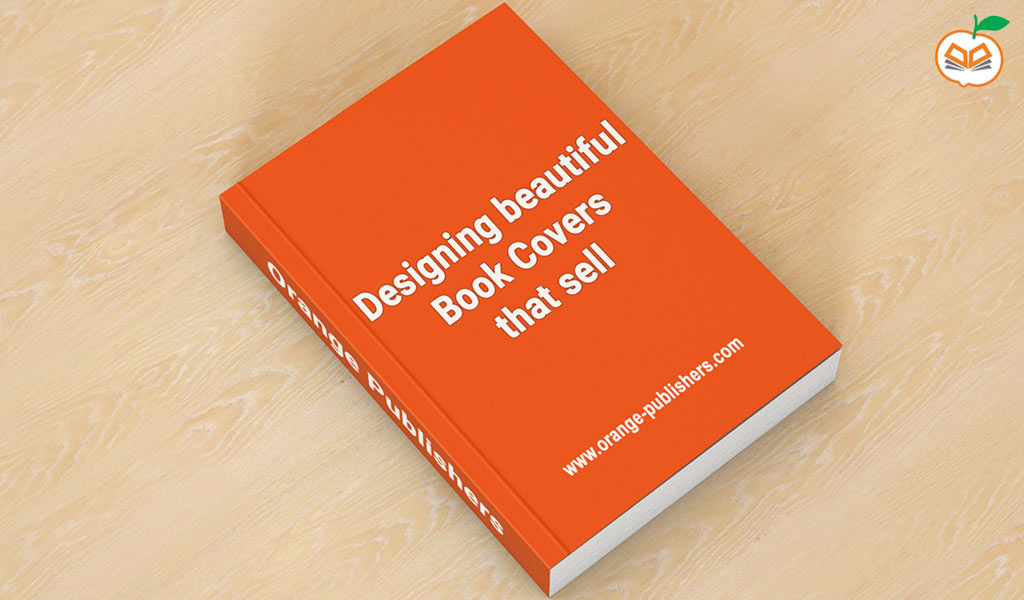 What made you grab that book from the shelf, turn it over with curled eyebrows and skim through its contents before rushing to the counter to make your new purchase because you can't wait to savour the book from edge to edge?
Writers and publishers are increasingly identifying the importance of attractive book covers that could manipulate readers into buying books.
However, designing the perfect book cover for your book can be a daunting task unless you have the ability to determine what a good cover design looks like. In an ocean of beautifully designed book covers, what could it be that'll make your book stand out? The answer is originality—the perfect book cover doesn't necessarily need to be fantasized or overly decorative—above all it must be unique, foretelling the content of the book.
Cover Design Techniques:
Are you asking the right questions before picking the cover for your book?
What is the main purpose of your book?

Who are your target audience?

What are their preferences or reading interests like?

What's the one thing that might stay with the reader after having finished reading your book?

Why should a reader buy your book instead of another similar one in the market?
The cover should convey the mood of the book and yet not give away too much. The ruling colour on the cover plays a key role in catching eyeballs of the book surfer. Adding too many details will make it congested. So leaving spaces in the right areas makes a cover design more fluid, less complicated and appealing to the eye.
The sole intention of our proficient team under Orange publishers, is to utilize their mastery and give you the best outcome—create a design that sells best.
Book Cover does matter:
A unique idea, unforgettable experiences, valuable knowledge and distinctive skills are indeed worth sharing and if that has stirred you to write a book, you should definitely think about designing a book cover to frame your work.
Although it's quite understandable that many self-publishing authors are starting out on a very small budget and are cautious of making wrong investments.
You might as well think about cutting expenses and get DIY Book covers instead. It's true that book cover design inspiration is now just a click away and you could easily source some free book cover templates or book cover design ideas available on the internet. But it's about the success of your book where you have put so much effort so you could just rethink about this.
It's not simply about having a beautiful book cover design but complementing your story with the perfect book cover art. Book designers are trained to create a design that can most attract readers. Reach out to the people who know how to design a book cover in photoshop.
Common mistakes on Book Covers:
If by now, you are intrigued enough to find the definite answers as to how you would be able to distinguish yourself in this dynamic environment and make advances to your dream of becoming a successful author—the trick is to avoid making the common mistakes that go against best book cover design techniques. The composition of the cover, starting from the colour transition, the fonts, style and placement of the text and objects are integral in accomplishing the best-seller design.
Trust the Book Designer:
If you aim to be the best, make sure to pick the best book designers who understand the nuances of the industry, book marketing and promotion. Moreover, getting constructive feedback is as much important as it is to get it from the right people—people who know and understand book design techniques that sell books.
EBook Cover Design:
These days, eBooks are indeed popular and designing their covers requires equal expertise. Adding short, interesting reviews and blurbs in the description could make one click on the eBook cover. Many authors opt for 3D eBook cover design and publishers are consistently using time-tested techniques and guidelines to grab reader's attention by providing creative book cover designs thereby maximizing the sale of a book.
Looking up for eBook cover design tips, eBook cover design ideas or even the eBook covers for sale can save you from some expenses and although you might want to take the chance and do it yourself, you could entrust the job to reliable experts and be secured.
Orange Publishers, one of the Best Book Publishing Company equipped with a strong team of professionals take care to guide you at every step and make you aware of the creative book cover design ideas so you have the final word.