THE MOST FASCINATING BOOK ON CRICKET HISTORY YOU CAN'T MISS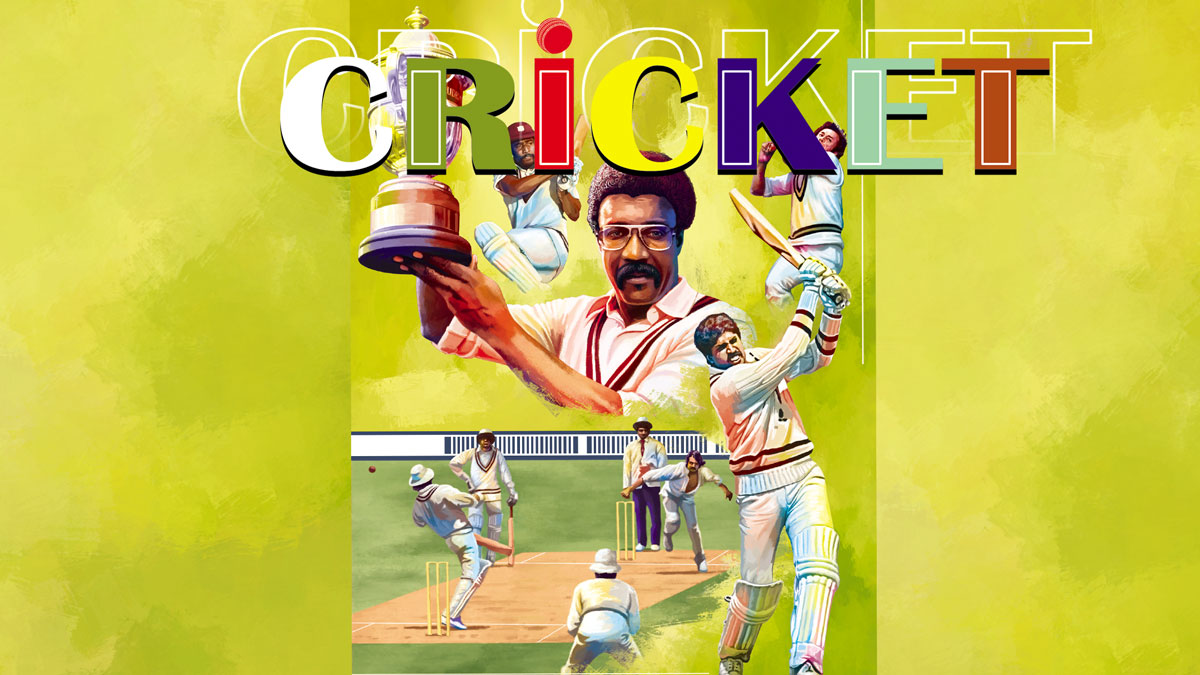 Today we are going to talk about a book that is quite special to us because of the sheer level of nostalgia that it brings and also the immense knowledge that you can gather from it.
Today we are going to talk about a book that is more like a treasure chest for cricket fans all over the world because this book is going to help you know a lot of stuff about cricket and relive the glorious golden age of the 70s to 90s.
We are of course talking about the book "Cricket: A stroll down its glorious memory lane – Seventies to Nineties" by CrickFound.
WILL YOUNG READERS LIKE THIS BOOK?
You might have this question and we too had this question when we heard about the title of the book before publishing because the title states that the book is a stroll down memory lane, specifically the 70s to the 90s.
However, that is not the case because this book is not only going to attract someone who has lived during that time but this book will be even more special for someone who is from the next generation.
This book is special for a multitude of reasons and nostalgia is one of them and the other important reason why you should get this book for a cricket lover is that this book will serve as an encyclopaedia for anyone who wants to learn about the golden age of cricket.
SO, IS THIS BOOK A CRICKET ENCYCLOPEDIA?
Officially, this book is not an encyclopaedia but this book is something much more than an encyclopaedia because this book has some of the finest information curated into a beautiful package.
You can find everything about the history behind coloured clothing in cricket, how white balls came into existence and much more.
You will get to learn about some of the finest cricketing legends to have ever stepped foot on this planet like Sir Vivian Richards and Sunil Gavaskar. This book will also help you learn about some of the heroes of cricket that were forgotten or not are not in the recent public memory such as legends like Mohinder Amaranth and Gordon Greenidge.
IS IT NARRATION OR A HISTORY BOOK?
This is not a book of narration because this is not a book of fiction as this is a non-fiction book. However, this can easily be categorised as a history book for cricket but this is not a history book of your typical kind.
Of course, the book is littered with dates and important events but it is not as boring as a history book and the style of narration is so good that this can even feel like an explainer essay about the history of cricket.
There is an interesting section dedicated to amazing facts and it is so amazing that we cannot describe them without giving out spoilers.
Perhaps you want to know about the time when Gundappa Vishwanath was dropped from the line-up and when this legend was reinstated.
Or perhaps you want to know who is that legendary bowler in cricket who did not play a single test match in India or Pakistan?
The amazing facts section contains interesting information like this and much more.
So, you must be thinking to yourself, this must be a history book, right?  Of course, you can call it a history book but one thing is for sure, no history book will be as interesting as this book. No one will get bored reading this.
SO, WHAT IS THIS BOOK?
This book can be defined easily as the best homage given to the golden era of cricket through a fantastic line-up of chapters and episodes categorised into fascinating topics.
Someone who is willing to learn and educate themselves about cricket can pick this book up as an educational book and forget that this is not an educational book. There are interesting sections such as best captains where you will find important information about the best captains and important information.
This book is also a tribute to one of the most legendary sportspersons in India and our hero Kapil Dev and how he managed to spearhead India and entire generations into believing in sports and making an entire nation confident.
SHOULD YOU BUY THIS BOOK?
If you are a cricket lover or a history lover or you are interested in sports then you should not only buy one copy but two copies of this book, one to preserve and another to read because this is one of the rare times that a book on cricket has been so magnificent without being as thick as an encyclopaedia.
The only complaint you might have about this book is why did it end so quickly; this book is that good.  This book is also excellent if you want to gift this to someone who is as crazy about cricket as you are or if you want someone younger from your family to be interested in the sport.
However, we might warn you that gifting this book without keeping it for yourself is difficult because you will fall in love with this book.
And if you are someone who has really liked the book and is wanting new editions of this book then there is good and bad news.
The good news is that depending on the popularity of the book, CrickFound is going to release newer editions too. The bad news is that it all depends on the popularity but you do not have to worry because the book is already on a steep climb towards becoming a bestseller and you are probably going to see newer versions in the future hopefully.
We hope you have found this blog useful and we hope to see you in future blogs where we bring you information about some of the amazing books we publish at Orange Publishers.