SIMPLEST TYPESETTING GUIDE TO DIY TYPESETTING FOR YOUR BOOK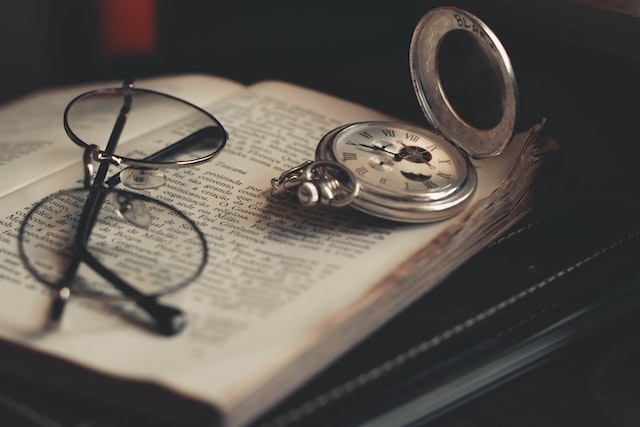 Self-publishing is freedom and self-publishing is about doing everything that traditional publishers used to do by yourself. That includes everything from the proofreading to the editing but it also includes the prep work before publishing.
One of the most important things for that prep work is book formatting and print book typesetting. So, we will help you understand how to typeset your book.
We will tell you everything about book typesetting in this simple book typesetting guide so that you can be ready as a self-published author and do everything yourself.
We will tell you how to typeset your book with the help of a few important book typesetting tips that will transform your idea on typesetting best practices.
But before we do all that, you need to know typesetting basics. That is why let us understand what is typesetting in the first place.
What Exactly Is Typesetting?
Let us work you through the steps so that you might understand things better with a few questions.
Let's say you are a writer and you have just finished writing the manuscript.
You have completed the editing process and you now have the perfect manuscript on your hands. You have also completed the book cover design and everything else.
All you need to do now is to print the book. Now here comes the question, Is the manuscript ready for printing?
Or do you need to arrange that text in the layout of the book and turn the text into individual pages with custom fonts, glyphs etc.?
Do you need to have the book page set up in order to get the book to the printing house? Then there you have your answer. Typesetting is arranging the book text into pages.
But you might be wondering why should you do that because Microsoft Word can do it for you.  But there is actually a lot that goes into page design for books not just an automatic arrangement of words ready for printing
Typesetting in short is basically when you need to arrange everything from the font to the letters as well as symbols as well as all the glyphs in an order so that it is ready for printing.
The page layout needs to be set in such a way that is pleasing to the readers and it is more of a science than art to get the perfect book typesetting.
In fact, this is such an important aspect of book printing that there are professionals out there doing just professional book formatting and they only do that and nothing else. It is a niche category of work in the publishing world.
So, what is the solution to book typesetting for beginner authors? Do you do it yourself or do you get professionals to do it?
Let us look at a few solutions that you have as a self-published author.
Book Typesetting Solutions for Self-Published Authors
Solution 1: The Professional Approach
The first solution is probably the simplest solution because it involves hiring the best professionals in the industry who are professional typesetters.
They will do the job for you at a record speed and you will get one of the best professional high-quality outcomes out of it.
You can tell the professionals about your vision and they will truly make sure your vision is realised but the only problem with this is that it is expensive. It does not make sense to spend money on professionals if you are self-publishing.
Solution 2: The Freelance Approach
The second thing you can do will be quite good for your pocket because we are talking about hiring freelancers instead of professionals.
You can hire freelancers from freelancing websites like Upwork or Fiverr and they will also do it decent job of it.
The best thing about this approach is that it will cost a fraction of what professionals will ask for.  But the problem with this approach is that you might get a good outcome only if you are lucky.
Solution 3: The Self-publisher Approach
Since you are self-publishing your book this is the best possible way to do your book typesetting and it is to take matters into your own hands and do it yourself.
You might need to learn everything about typesetting from the basics to the do's and don'ts and much more.
But that is why we are here with this blog so that you can actually execute the third solution with perfection.
Simple Book Typesetting Tips For Beginner Authors
Choose The Best Typesetting Software
The first thing to do is to get a good typesetting software because without the software things will become even more difficult and complicated for a beginner.
There are so many software options to choose from and we are going to tell you a few options so that you can choose your pick.
If you want to use the absolute best software that actual typesetting professionals use then this is the best option for you but it might be expensive for you. There is a learning curve to it as well but YouTube will fix that.
If you want a free and open-source option then this is it. You can use it on Mac or Windows or even Linux if you want.
If you want an alternative professional option that is used by professional typesetters then this is it but it is going to cost you a bit. The quality is phenomenal though.
If you want a paid option that is affordable then this is it because Affinity is a fraction of what it costs to get Adobe InDesign or QuarkXPress.
Follow A Few Simple Cardinal Tips for Typesetting
Now that you know what kind of software to use let us look at some of the few cardinal tips which are more like tips that will help you a lot with typesetting.
Respect The Empty Spaces
When we talk about empty spaces we call them negative spaces professionally. These are the spaces that do not contain any content or text. The spaces between paragraphs etc.
They are empty spaces that kind of form the boundary for the text and you must make sure to utilise these negative species so that they highlight the content even more.
Keep Trim in Mind
You must understand that the whole page does not go into printing because part of the page is cut so that things look neat and so that the book is the perfect size.
That is why when you create your page typeset you must always keep the trim in mind and leave that space empty because that will be cut off and discarded after print.
This is something very important because if you do not do that then part of your text might get cut off if you don't have empty space in the form of trim.
Orphans, Widows and Word Stacks
If you are not into typesetting then this is probably the first time you have heard of this but you might have noticed these eye sores without knowing their names.
Word stacks are words that unintentionally line up consecutively in rows and orphans are the last line of the page that is the start of a new paragraph, the rest of the paragraph being on the next page. It looks abrupt and incomplete.
Widows are the last line of a paragraph at the start of a new page. They also look incomplete and abrupt just like orphans.
You can Google what they look like but the thing is that they look bad and the page formatting looks unprofessional so you should keep them in mind and make changes so that they don't happen.
Choose the Justified Alignment
The Justified alignment is the most popular type of alignment where the left side and the right side of the text are parallel with the margin with equal spaces.
They make the page look professional and have a very nice and formal look to them. You don't have to have the most professional typesetter out there to do this because this is something basic and you can even do it in Microsoft Word.
Do Some Font Research
We can of course tell you which font to use for the type of book and which font to avoid but that won't be a learning experience.
The simplest thing you can do is to find out books that are similar to your book and are of a similar genre and find out what kind of font they are using.
If the font is free to use and does not need a licence then you can use that font or you can use something similar. That will save you a lot of time and it will also make the work look professional.
Try Using Unique Special Characters
If you want to bring a little bit of personality to a very formal page layout then you can use unique characters for special characters.
But make sure to get licences for those artistic question marks and exclamation marks and those special characters. Never forget licenses for anything you use in your book.
We would suggest you not to use the default special characters that come with the font and you now know a simple way to make the text pop.
Try Using Bits of Creativity
You might be using the Justified alignment and you might be using a very formal font and a very conservative page layout for your typesetting.
But if you want to bring a little bit of uniqueness to the character of the entire book then you can utilise creativity in the form of page titles and page numbers and you can use artistic fonts for them.
That will make sure that you have a perfect balance between formal and creative so that the page layout has a little bit of unique character to it.
Make Sure Things Are Consistent
Consistency might not be at the top of your mind because it is something we take for granted but you can lose track of consistency if you are doing it yourself.
That is why we are keeping this point so that we can just remind you to make sure that everything that you do on the first page of the manuscript should be the same on the last page.
This means you should utilise the same font throughout the manuscript and the font size should also be the same. Accordingly, if you use a different font for the special characters then you should make sure that the same font is used throughout the manuscript.
Apart from that, you must make sure that consistency is utilised throughout the margins and negative spaces and text alignment etc.
These were some of the basic but very important tips that will help you take care of your typesetting if you want to self-publish your book do the typesetting yourself.
But if you feel as if typesetting is complicated then you are right because typesetting is definitely complicated and things can go wrong if you are doing it yourself.
That is why we are here to help you because we are Orange Publishers and we are the fastest growing and most popular publishing company in India. We take care of everything from the editing to the typesetting.
We take care of the illustrations as well as the book cover design and everything else you can expect in a  manuscript. We also take care of the copyright as well as printing and we do everything in-house.
We welcome you to visit our website and check out all we have to offer and we would love to publish with you.
Common Typesetting FAQs
How do I typeset my own book?
If you have never done typesetting and if you are completely new to it then you should read this blog so that you can have a basic understanding of typesetting.
After that, you should get your preferred software and we would suggest something open-source and free. After doing that you should simply open YouTube and look at how to use that software and you are done. You now know how to typeset your book.
How do I set up my own book?
This is a very valid question to ask if you are planning on self-publishing your book because you need to do most of the work.
In order to set up your own book you need to design your own cover and you need to do the typesetting yourself. You must also make sure to do the editing as well as proofreading.
If you can get someone to go through the manuscript for a second look and opinion then that is also a good thing to do. If you are not feeling confident then there is always YouTube to help you out with everything.
How to design a book step by step?
When you say you want to design a book that probably means you are talking about the typesetting which is the internal layout as well as the book cover design which is the external bit.
In order to do that the best thing you can do is research because if you do deep research about your competitors and similar books like yours then you will at least get a baseline idea of what to do.
Then you should simply start by designing the book cover and you must show it to your friends and especially your writer or artist friends. They will provide you the tips to improve your design. Your book cover design should not have to be an artistic masterpiece because all it has to be is unique.
After that, you should read this blog on typesetting which will give you a baseline idea about what is typesetting so that you can do it yourself.