Demystifying ebook formats: what every self-publisher needs to understand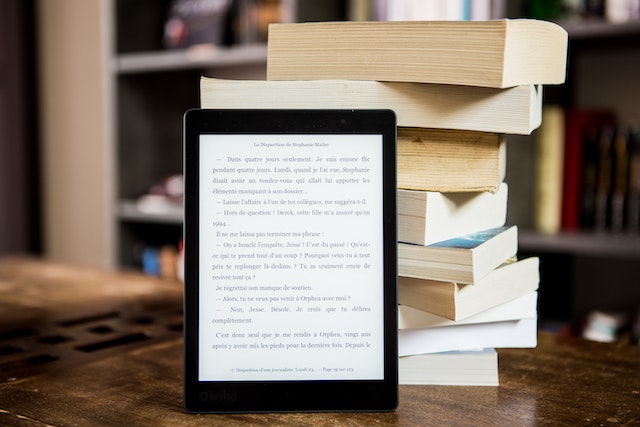 An eBook or electronic book is a reflowable non-editable book that is converted to a digital format to be displayed and read on any electronic or digital device like computer screens or mobile devices thereby ensuring protection and safety to the author. More people are reading eBooks than ever before. Their lower cost and more portable nature mean that they now account for 30 percent of all book sales in the United States.
But it's not all good news for consumers. Unlike MP3s, which you can throw onto any music player and expect to work, eBooks are a maze of proprietary and open standard formats. To complicate matters further, not all e-readers support all formats.
eBooks are normally available in specific formats. The most widely accepted formats are.
EPUB (.epub) format
MOBI (.mobi) format
AZW (.azw) and AZW3(.azw3) format
IBA(.iba) format
PDF(.pdf)
Understanding eBook Formats
EPUB
The most widely adopted eBook file format is EPUB. This was initially conceptualized by the International Digital Publishing Forum (now part of the World Wide Web Consortium), and this format superseded the old Open eBook format (OEB) in 2007.
Because this format EPUB is free to use, open standard, and vendor-independent, it has grown leaps and bounds and has emerged as the most common eBook format. Though not always used, it can even support color images, SVG graphics, interactive elements, and full videos.
This is the eBook equivalent of the trusty MP3-both positively and negatively. Nearly all computer operating systems and mainstream e-readers support this format; however, publishers can also wrap it in any DRM system of their choosing.
And the downside? Amazon Kindle devices- the most popular eBook platform cannot read it (however, the Kindle Fire tablet can read them). If you have a book in the EPUB format that you want to read on your Kindle, the format needs to be changed to make it readable.
MOBI
With EPUB, the MOBI format also grew out of the old OEB format. French company Mobipocket introduced this in 2000 and with time it went on to form the basis of its Mobipocket Reader software.
Amazon bought the company in 2005 and nurtured them to flourish till October 2016, when Amazon finally shut down Mobipocket's website and servers, but the MOBI format continues to live on.
Of the few key differences between EPUB and MOBI, the most important is it is not an open standard and hence is not publicly available. It also cannot support video or sound.
All major e-readers can read them except the Barnes and Noble Nook.
AZW and AZW3
The two proprietary eBook formats of Amazon are the AZW and AZW3 extensions. AZW started its journey alongside the first Kindle back in 2007. AZW3 is the younger one and started its journey in 2011 when the Kindle Fire reader was released.
Whenever anyone buys or downloads an eBook from Amazon, he receives it on his device in one of the two formats. AZW3 is more advanced than AZW as it supports more styles, fonts, and layouts.
Both formats are extremely like the MOBI format. Likely, Amazon bought Mobipocket with the intention that it could use the underlying technology as the basis for its AZW format. Unlike MOBI, the Amazon formats support both sound and video.
AZW is not as widely supported on e-readers as EPUB and MOBI as it is proprietary. Hence all of Amazon's Kindle products can read the format, but other popular devices such as the Nook and Kobo e-readers cannot.
Android and iOS can both read AWZ, and it's also readable on popular eBook management apps like Calibre and Alfa.
IBA
IBA is another common proprietary eBook format and is used for books that are created in Apple's iBooks Author app.
This format is quite similar to EPUB from the technical angle- though it mostly relies on custom widget code in the Apple Books app for functioning and hence can't be universally read on all e-readers.
This format is only used for books written in iBooks Author. If someone buys a few best-selling eBooks from the iTunes store, they shall be delivered in the EPUB format (though they will be DRM-restricted).
The iBook format supports video, sound, images, and interactive elements.
PDF
The last and most widely circulated eBook format in circulation is PDF. Because of the format's wide acceptance about adoption around the web, PDFs are the most popular way of delivering eBooks.
The biggest drawback of this format is the lack of native reflowing. Reflowing is the common terminology to describe when a file can adapt its presentation according to the size of the screen or the settings a user selected.
All the dedicated eBook formats offer reflowing based on the sequence of objects in the content stream. The PDF format can turn the lack of regular reflowing by using tags to define the underlying structure of a document. However, tagged PDFs are still not well supported by eBook readers.
On the positive side, PDF became ISO 32000 back in 2008 and is the second format of the list that's an open standard.
Difference between eBook formats

eBook Conversion
An eBook conversion is a process when a hard copy of a book or document is made into a digital format such as HTML, Mobi, PDF, etc. the services in eBook conversions include processes like print to a digital copy, documents, articles, magazines, and so on to eBooks. The latest services include interactive and multimedia elements made mostly for this digital version. The process of eBook conversion is very lengthy and requires attention to detail and skills in digital formatting. The entire process of correctly formatting and organizing the relevant information is inclusive of scanning the hard copy or data source and thereafter converting it into the required digital format.
The process of eBook conversion is very lengthy and requires attention to detail and skills in digital formatting. The entire process of correctly formatting and organizing the relevant information is inclusive of scanning the hard copy or data source and thereafter converting it into the required digital format.
Only high-quality scanners and specific programs are used by professional publishers to make this process more comfortable, but it is time-consuming.
How can eBook Conversion Benefit your Book?
Some people hold more value in reading a physical book, but the more the number of people get adapted to either a paperback or a Kindle, the better for all books and the authors who write them.
This argument also neglects the various accessibility aspects that having a digital copy available provides. If you were to consider every potential consumer, you would need to have printed books, audiobooks, and eBooks. But eBooks allow us to make one version for all users instead of having a print edition, a braille edition, a large print edition, and an audiobook. With eBooks, we can include everyone in our audience in just one format.
Authors, can broaden their reach, increase reader engagement, lower costs, and sell more by converting their books into longer-lasting, updateable eBooks.
Choosing the right eBook format
The first and most important issue for an eBook format is it should offer a good reading experience, in whichever format it is in, should have the support of both publishers and hardware vendors, and be guaranteed to work for the foreseeable future period. Unfortunately, there isn't one.
However, if one wants to choose the eBook format depending on the device's compatibility, then for Android, Sony Reader, and Nook (of any type), EPUB is the best. For PC, Mac, iPhone, and iPad- it is wise to choose PDF or EPUB format. And if it is Kindle or Kindle Fire devices, MOBI or PDF are the best options.
eBook formatting
eBook formatting is a standard design process that turns eBooks' text and images into an attractive layout for readers to enjoy. It is quite like designing and formatting printed books, but here it is focused solely on the books in the digital space.
There are essentially 6 steps in formatting an eBook:
Import the fully edited manuscript.
Format the chapter titles and paragraphs.
Add images, page breaks, and endnotes.
Upload the book cover in the correct size.
Set the table of contents and copyright page.
Export the print and eBook files.
Choose a topic that matches your audience's needs.
Outline each chapter of your eBook.
Break down each chapter as you write.
Design your eBook.
Use the right colors.
Incorporate visuals.
Highlight quotes or stats.
Place appropriate calls to action within your eBook
Convert it into a PDF.
Create a dedicated landing page for your eBook.
Promote your eBook and track its success.
And while doing so, always keep in mind:
Stick to the brand guidelines.
Keep the front cover simple, yet eye-catching.
Think about your eBook thumbnail.
Use different font sizes to guide your readers.
Don't forget the images.
Use custom graphics.
White space is your best friend.
Don't go too overboard with lots of colors.
Make it sharable.
Make it unique.