How To Hire Developmental Editors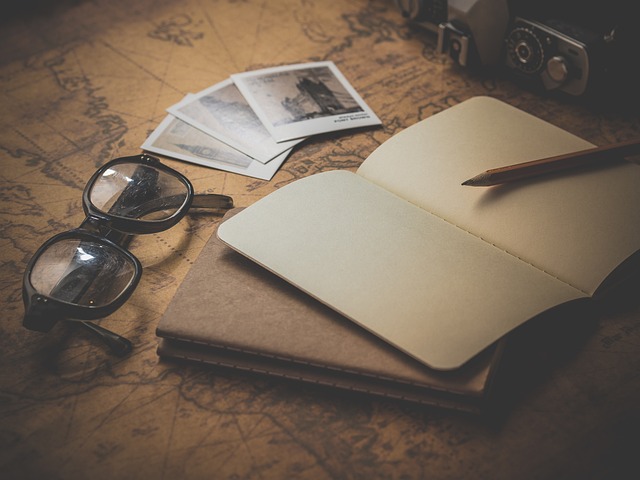 Finding the right developmental editor is a subjective process, and it is extremely important to choose the person who shall understand the vision of the company and help the company in achieving its goals. Hence it is wise not to hurry but to take time to evaluate and compare different editors before making a final decision. Steps to hire a developmental editor is of utmost importance as they can be a valuable investment in ensuring the quality and effectiveness of your writing. Developmental editors specialize in providing feedback and guidance on the structure, organization, and overall development of a manuscript. Here are some steps to consider when hiring a developmental editor:
Defining the needs and expectations clearly before hiring process is initiated.
Finding a development editorsuiting to the requirement of the organization is extremely crucial. Start searching for experienced and skilled developmental editor from online directories, freelance platforms, or professional associations for editors with experience and expertise in field of writing.
Keep reviewing portfolios and samples from a list of potential editors evaluating their quality of their previous works as that shall throw light on their editing style, attention to detail, and ability to improve the developmental aspects of manuscripts.
Hiring process for developmental editorsmay get easier by reaching out to fellow writers, authors, or colleagues who have worked with developmental editors asking for recommendations.
Once few editors have been shortlisted, conducting interviews of potential editors is the next step where project and their approach to editing can be discussed. Questions To Ask Before Hiring a Developmental Editorare normally specific – mostly concerning their process, experiences, situation handling and communication methods as that shall help in assessment of their compatibility with working style of the organization. Queries about the editor's rates and their estimated timeline for completing the editing work can be redressed here as that shall help in an alignment with budget and desired timeframe.
A salient tips for hiring developmental editorsis soliciting references of editors from previous clients shall help in being sure about their delivery, professionalism.
Signing a contract with the selected editor agreeing on terms and conditions on the terms of the editing project, including scope of work, deadlines, payment schedule, and any other relevant details.
Developmental editing services
Developmental editing services enhance the quality and effectiveness of a written work significantly and are valuable particularly for authors who are in pursuit of improving their manuscript before submitting it to traditional publishers, or self-publishing platforms. Developmental editing services are professional editing services focusing on improving the overall structure, content, and organization of a written work. This type of editing is typically used for manuscripts, books, or other long form written pieces. Amidst qualities of developmental editors, the most important one is to work closely with authors to help refine and strengthen their work, ensuring it is engaging, coherent, and effectively communicates the intended message to the target audience. some Major aspects of Developmental editing services are:
Evaluating the manuscript assessing its strengths, weaknesses, and overall potential. This evaluation help in a detailed analysis identifying areas that need improvement and offering suggestions for enhancing the structure, plot, character development, pacing, and other key elements.
Strong communication skills with analytical and critical thinking capability with qualities of empathy and respect as all these help in consolidating the bridge with the writers.
Structural Editing focuses on the overall structure and organization of the work. Based on his expertise and correlating it with the manuscript in hand, developmental editors suggest rearranging chapters, sections, or paragraphs to improve the flow and coherence of the content including assessment of the clarity and effectiveness of transitions, headings, and subheadings.
Developing the content coordinating with authors developing and refining their ideas and ensuring they are conveyed in a clear and engaging manner. Depth and relevance of the content are introspected, and feedback is providing thereafter highlighting areas that require further research, expansion, or clarification.
Developing plot and character for fiction works providing feedback on the believability and consistency of characters, their motivations, dialogue, and interactions- thereby helping authors in refining their plot structure, pacing, and narrative arcs.
Assessing the writing style and tone of the manuscript and offering suggestions to ensure consistency and coherence is maintained, and subsequently helping the authors to refine voice, language use, and overall writing style, ensuring it aligns with the target audience and genre expectations.
Providing feedback throughout the editing process highlighting both strengths and areas for improvement and simultaneously guiding the authors with suggestions, examples, and resources to help authors address identified issues effectively.
Managing time, setting priorities and meeting deadlines for the multiple projects being handled by developmental editors at times. Being organized, detail-oriented, and capacity of handling the logistics of coordinating with authors and other professionals involved in the publishing process is an important attribute.
Freelance developmental editors
Freelance developmental editors are professionals providing editorial services to authors, publishers, and individuals who has requirement of assistance for development and improvement of their manuscripts or written content. As developmental editing focuses on the overall structure, content, and organization of a piece of writing, these editors work closely with authors helping to refine and strengthen their ideas, ensure clarity and coherence, and enhance the overall impact of the work.
Freelance developmental editors normally work on a project basis collaborating with clients remotely and may be specialized in different genres like fiction, non-fiction, academic writing, or specific subject areas. Freelance developmental editors normally have their own websites or profiles on freelance platforms showcasing their skills, experience, and rates and authors or individuals seeking their services gets in touch with them directly for discussing their requirements. Freelance developmental editors include assess and provide feedback on the manuscript's structure, plot, character development, and pacing and subsequently provide suggestions for improving the narrative flow and overall readability. They Identify and address inconsistencies, plot holes, or gaps in information and ensure that the writing style, tone, and voice are consistent throughout the manuscript. They also provide guidance on strengthening dialogue, descriptions, and storytelling techniques assisting with restructuring or reorganizing sections of the manuscript, if necessary and offering advice on target audience appeal and marketability. Freelance developmental editors also help with proofreading for grammar, punctuation, and spelling errors.
While freelance developmental editors normally work for individuals, the In-house developmental editors work within a publishing company or organization providing editorial guidance and support during the development of a book or manuscript, playing a crucial role in helping authors shape and refine their work and ensuring that it meets the standards and objectives of the publishing house. They assess the potential of submitted manuscripts or book proposals and analyze the content, marketability, and feasibility of the project to determine if it aligns with the publishing company's goals and target audience. Once a manuscript is accepted, developmental editors collaborate closely with authors helping them to strengthen their work and providing feedback on elements such as plot structure, character development, pacing, writing style, and overall coherence- and if needed suggest revisions, reorganizations, or additions to enhance the manuscript's quality. In-house developmental editors also help authors in shaping their story ideas, plotlines, and character arcs and provide guidance on narrative structure, ensuring that the story flows logically and engages the reader effectively. They help authors establish a consistent writing style and tone that suits the intended readership and genre. They provide suggestions to improve clarity, voice, and overall writing quality. They may also assist with language usage, grammar, and punctuation. In-house developmental editors consider market trends, reader expectations, and the publishing company's target audience. They offer insights and suggestions to ensure the manuscript is marketable and appeals to the intended readers. They also collaborate with other departments within the publishing company, such as marketing and sales teams, to provide input on the positioning, promotion, and overall marketability of the manuscript.