How and Why to Become a Ghostwriter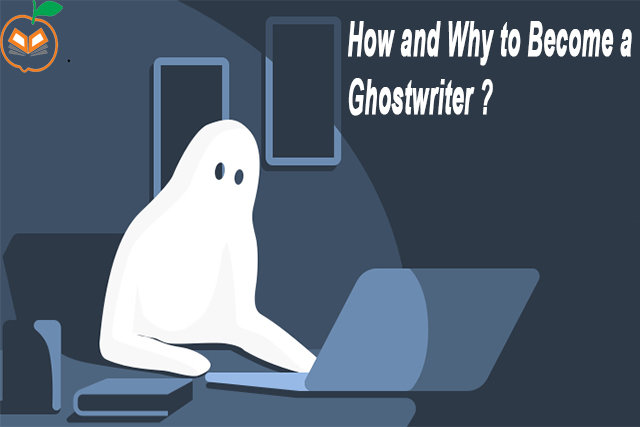 Ghostwriter Definition
You love to write and while wondering whether it's really possible to earn a living by following your passion you come across the term 'ghostwriting'. Now the question arises that what does a ghostwriter do and how to be a Ghostwriter.
A ghostwriter is a professional writer who prepares write-ups for a client, receives a payment for the same but is not credited for that work. The credit goes to the client or someone in that company or business who had hired you. The write-ups can be anything ranging from articles, speeches, books, blog posts, email newsletters, etc. depending on the requirement of the client.
Once you become aware about the role of a ghostwriter, what becomes obvious is that a ghostwriter might not at all get recognition for his or her work. For instance, if someone is hiring a ghostwriter for a book then it follows that as a ghostwriter, you won't get the opportunity to take the limelight if the book you put your efforts into, becomes a huge success. Then why choose this profession?
The biggest reason is that ghostwriting jobs are more lucrative than other writing jobs like blog writing and you can significantly improve and expand your freelance writing career by becoming a ghostwriter.
Another reason why you might want to be a ghostwriter is that your works ends as and when you're done with the work and it gets approved by the client. Promoting the work on social media is not your responsibility. Moreover, the research material is also provided by the client and you get to save the time from doing all that research yourself.
Most importantly, working as a ghostwriter in fact helps you to expand your freelance writing business in many ways. Besides improving your communication skills, it also improves your writing over time since you are learning how to write in other people's voice effectively.
How to become a successful Ghostwriter
If you are willing to ghostwrite and build a career in it then you need to be aware of where to begin, how to proceed and the foremost being that what works in favour in becoming a successful ghostwriter.
Freelance writer
Before you can set up your ghostwriting business, it's a good idea to start working as a freelance Writer. While you freelance and have a platform to showcase your talent and interests, your credibility is automatically built and eventually you can attract influencers to hire you as a ghostwriter
Freelance Editor
Working as a freelance editor can also largely contribute to your writing career and take you a few steps closer to your goal of providing ghostwriting services. Sometimes you might even get the credit as one of the authors or as the editor of the specific book and often a promise to have you onboard in future again for yet another book!
Book writing
Writing a book is a different skill unlike writing blogs, articles or other types of shorter content and also the former is more profitable than the latter. So if you are into writing longer content and have the capacity to write a book, your ghostwriting career will gain you more income and opportunities.
Market yourself as a Ghostwriter
You can't solely rely on your client pieces to build your credibility in the market because most of the time you are not allowed to post the work on your personal website. Guest posts on ghostwriting content, using social media to connect with more people such as other writers, solopreneurs/entrepreneurs and keeping track of relevant ghostwriting content will help you to reach out to a wider audience and showcase your education and knowledge about ghostwriting and making people aware that you are capable of providingprofessional ghostwriter services.