ORANGE PUBLISHERS TELLS YOU WAYS TO INTERACT WITH YOUR READERS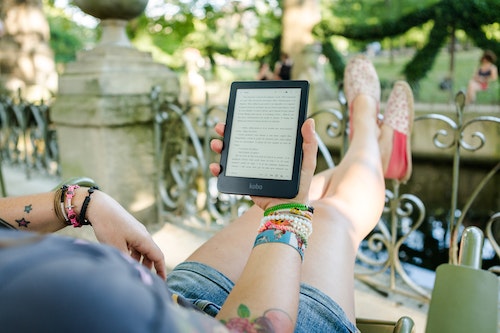 Every author and writer knows that the reader's attention is the most important factor in the entire process of literature because readers complete the writer and it is not only important to ensure writing high-quality content but it is also important to keep your readers engaged in that content.
We will not tell you how to write an engaging article because you are already experienced enough to be a good author but we are going to tell you how you can use social media and also other means to promote your creative content at the right frequency to keep your readers engaged.
Whether you are writing blog posts or you are writing fan fiction or any other kind of online writing such as essays, you must make sure that you follow certain rules that will help you keep the engagement levels up.
TIPS TO KEEP YOUR READERS ENGAGED AND INTERACT WITH YOUR READERS
· SOCIAL MEDIA
Social media is probably one of the most important tools you have in your arsenal when it comes to reader engagement.
This has never been the case in the history of literature that you had so many platforms to engage with so many people at a fraction of the cost of traditional means.
You must utilise all and every social media platform out there from traditional places such as Facebook to even YouTube where you can utilise the video format and change your content to suit that.
However, you must utilise social media. But there is something even more important that you must keep in mind and it is that your content must be rich and not repetitive.
You must make sure that you are simply not spamming your story and posts with irrelevant content because that will have the opposite effect on your fans and readers and they can find it repulsive and irritating.
Therefore, you must post only when you have something really good to post.
· BLOGGING
Blogging has been on the internet for so long that it can even be considered one of the oldest forms of literature on the internet. It is a standard way of communicating in the text where there is a simple layout of a strong introduction and a body and a conclusion.
If you want to interact with your readers then blogging can be a very standard and amazing way of putting across your views and whatever you want to write in detail.
The best part about blogging is that you can have a blogging website and your readers will exactly where to look for new content that will be organised in a chronological way.
This is way better than social media because whenever you want to publish any content on social media your readers will have to navigate through the thousands of other posts and that can get distracting but having a blogging website will ensure that their attention will stay fixed on what you write.
· Q&A SESSIONS
While you can consider it a part of social media engagement but we have decided to give it an entire point simply for the reason that this is one of the most effective ways of interacting with your readers.
One of the best ways of interacting with anyone is to simply engage them in a conversation that they can take part in and that is how you can make sure that they stay interested in the conversation.
Likewise, when you want to translate this formula to the online world the best way is to hold Q&A (question and answer) sessions. These sessions can be live sessions where you go live on any social media platform such as Facebook or Instagram or even YouTube and you ask your readers and followers to simply ask questions in the comment section.
This will not only ensure that you have a good number of views but this will also help you get new readers and fans because social media platforms promote live streams more than regular posts.
And this will be the most practical and the most realistic way of emulating two-way communication with your readers that is.
· PHYSICAL EVENTS
This is probably the most difficult thing to arrange and this is probably something that will have twice the benefit of any social media interaction.
Having physical events means hosting book signing events and also participating in seminars and other events where authors gather to take questions from the audience.
It can be organising a program in a reputed book store on the day of your book launch and that will ensure that you not only have a physical presence in the literary world but it will also mean that you will have excellent content to post online about the physical interactions with your readers.
You can also utilise these events to give away freebies and readers love freebies.
We hope this blog has helped you understand how you can interact with your readers in a meaningful and impact full way.
However, if you are really new to the book publishing scene and you want a reliable self-publishing book house to take care of everything from the editing to book cover design and the printing and publishing as well as the copyright of your book then we are here to help you.
We are Orange Publishers and we are the fastest-growing self-publishing book house in India and we do everything in-house to make sure that all our client's demands are satisfied and we even organise physical events and also digital events to make sure that our authors are always in the reader's attention.
We welcome you to check out our services.