I found the nineteen sutras to achieving true Joy in life in the book "JoySutra"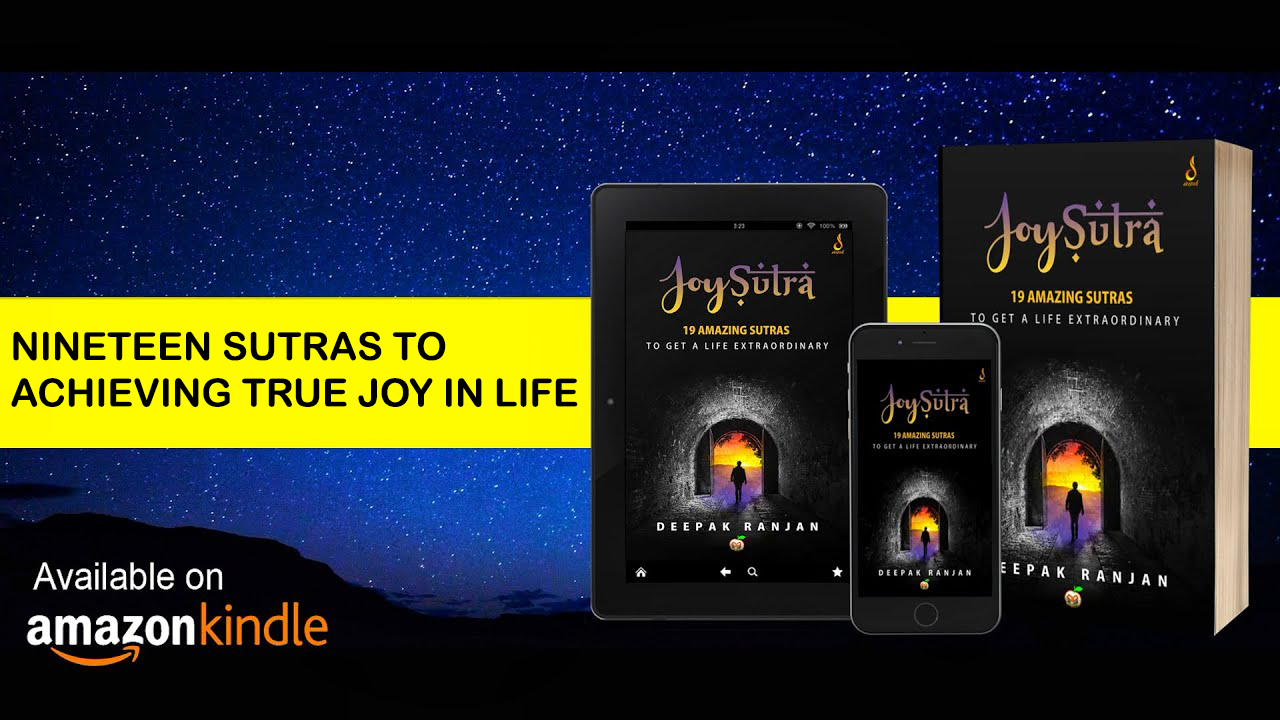 The past couple of months have been the most trying for all of us. In every part of the world people have been dealing with this invisible virus which has disrupted life, business, travels and every single day. There is probably no individual in the entire planet who has not been affected in some way or the other. Even children have faced difficult days. People have been confined to the homes. Lots of business have seen bad days and analysts say that the worse is yet to arrive.
At this point, The book "JoySutra – 19 Amazing Sutras to get a Life Extraordinary" came in like a ray of hope. It helped me to go through each and everyday and kept me motivated.
"Life has its share of ups and downs. Challenges are a part and parcel of any individual and challenges can be overcome if one is prepared to face it. Some challenges are difficult, but not impossible. So, catch your breath and continue again after a break. That breather will assist in giving a boost to achieve the goal and get over the challenges. Prepare yourself for challenges. Get over all the inhibitions, languor and gear up to be motivated."
These couple of months have been like a break. Nature has taught us to value life, not take things for granted and spend time with family. It has taught us the importance of life, of family and the worth of nature. Nature too has reset. When we come out this phase, I know that I will emerge a better person and I will be motivated. I will be realistic in my approach.
According to the author, we need a goal for charity and spend time with senior citizens. And I did exactly that. These months I made it a point to contact all my relatives and speak to them. I made promises of meeting them when the situation changes. Shri Deepak Ranjan the Author of JoySutra motivated me. In fact, I realised the joy I received was much more than the joy I gave. This pepped me up like wow. I am thankful that I now have my own copy of the book "JoySutra – 19 Amazing Sutras to get a Life Extraordinary" on my Amazon Kindle.
Here is the link for you: