Just Released: JoySutra – 19 Amazing Sutras to get a Life Extraordinary
May 27, 2020 admin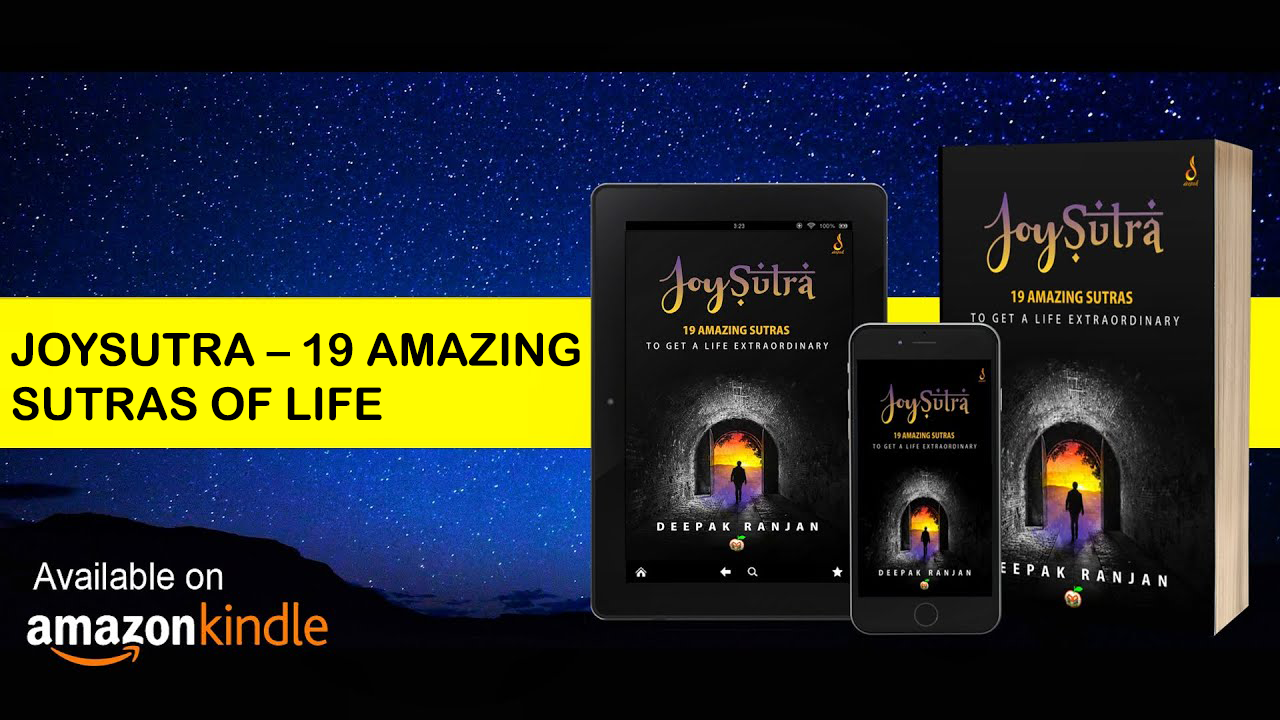 More than often, life finds us at crossroads. Some paths are easy and some are very difficult. We have to make a choice. Some of decisions are to be made in a haste and the consequences of these decisions may have a long-term effect on our lives.  It may change our thinking, approach to life and subsequent conclusions. There are challenges faced in the professional front or at a personal level.  There are differences in opinions with colleagues, associates or even family members. We are left at an intersection wondering what to do. Is the decision taken right or wrong? Am I doing the right thing? These questions niggle at every juncture of life. These are cause of sleepless nights, anxiety and stress.
This motivational book, "JoySutra – 19 Amazing Sutras to get a Life Extraordinary" by Deepak Ranjan is like a torch in darkness. It is like the invisible hand that walks you across the cobbled path to a smoother road and assists to take the decisions. The sutras are simple and easy to comprehend. The examples and illustrations are from the daily walks of life. Hence makes it relatable. The language the author has used is simple, humble and unpretentious. There is a feeling of belonging in his language.
The sutras aim to aid and ease the process of decision making. It gives us a clarity in thoughts. It gives us that power to take a decision and stand by it. To be able to validate it and not feel miserable about it later in life. It is very important to maintain a rational mind while taking decisions and that is exactly what the author does. Makes the journey pleasant. Assists in decision making with ease.
I am really grateful that I got hold of the book "JoySutra – 19 Amazing Sutras to get a Life Extraordinary" by Deepak Ranjan. It has given me the joy of decision making. And now, I can proudly say that I have made the right choice.
Here is the link for you: