Launch Your book the Correct Way. The Best Book Launch Model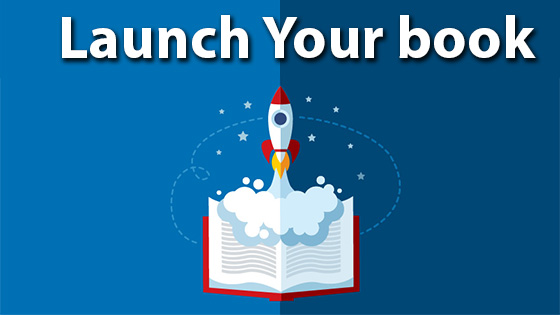 The worth of a Good Product requires it to be evaluated by a Customer base or audience. To achieve that an even better launch and marketing strategy is required. Likewise, with book launches any writer and publishing house requires a custom plan to launch individual books as this not only acts as a morale boost to the writer but further strengthens the roots of the readers' and writers' community.
Here is a simple easy to follow guide consisting of Before During and After LAUNCH STRATEGIES that will allow you to compete with the existing book market and even with existing bestsellers.
BEFORE BOOK LAUNCH –
Book Description – A good book description should be short, catchy and should reveal the essence of the book and not the exact plot.
Keywords – That's when we come handy as our team of analysts access the current market conditions to allocate specific keywords that will ensure the best possible rank for your book.
Category selection – This although may seem trivial but is vital to the book's performance.
Uploads – This includes the original manuscript and the book cover. This step also includes the recording and reviewing of the audio book of the manuscript.
Launch Price – This is crucial as a good book without a good price can lose a considerable potential market share.
DURING BOOK LAUNCH-
A book launch can be done in a series of steps. Generally, it is safe to proceed with a book launching ceremony that showcases the theme of the book and the ethos of the writer. In a book launch the writer must be physically present and engage in a healthy discussion with the readers. This will also help in the positive public character formation. Regarding the planning and program, the writer must consult with the publishing house and take into account their experience and expertise in planning the program. Eminent writers, journalists, news outlets peer reviewers and students and other literature personalities must be provided with an open invitation cordially. During a Children's book launch event, children must be invited and the writer should interact with them and ask their opinions.
The writer should target the world's biggest online bookstore Amazon as it ensures he has the biggest market in his fingertips. Every book sold in Amazon increases the rank of the book. Amazon prefers products with consistent sales records as a steady organic sales growth is better appreciated by the amazon algorithm.
AFTER BOOK LAUNCH –
The Writer's work doesn't stop after the book launch. They should start work on the next book. The Writer should remain active in all the social media platforms specially in Twitter and be responsive to all the queries of the readers. The Writer should also focus on building connections among the writers' community and the fans community and should have focus to be a frequent voice among them.