CHECK OUT THE BEST 10 BOOK PUBLISHERS IN DELHI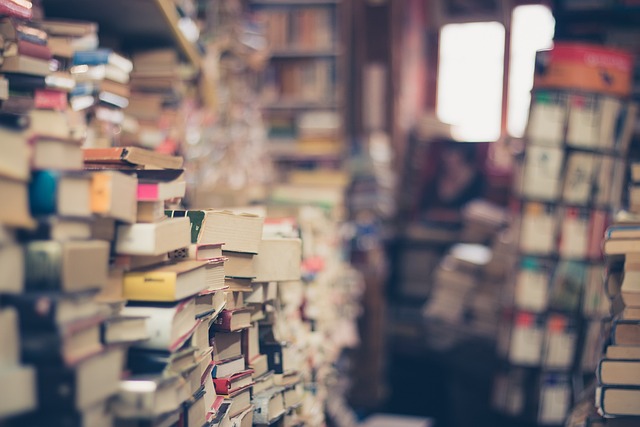 Delhi has always been a mature book market and that means some of the finest book publishers in Delhi are also some of the best publishers in India.
Today I am going to talk about publishing houses in Delhi that stand out from the competition and I will talk about each of the top 10 publication houses in Delhi in detail.
Let's understand why they are so popular and why they have made it to the list of publishers in Delhi.  This is going to be an exciting blog so sit down and get a coffee and let's explore the best list of book publishers in Delhi.
The names on this list and not just there because they are famous or big names in the publishing world but we also talk about the ease of access when it comes to publishing.
Here Are the Best 10 Book Publishers in Delhi
1. Orange Publishers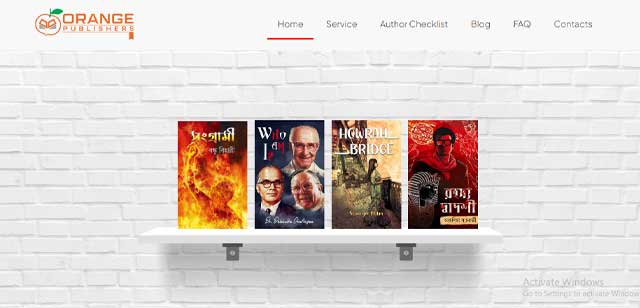 Well, let me introduce you to the first name in the list of best book publishers in Delhi because this is a publishing company that has been in the industry for a long time.
This is a legacy book publishing company that has a deep footprint in not only traditional publishing but self-publishing as well. They have extensive influence in educational textbook publishing as well.
They are also the number one destination for an author to get everything done under a single roof. This means everything Orange does is in-house. This is probably one of the most important reasons why they made it to the list of top publishers in Delhi. They do everything that every other publisher in the list is doing and they do a little more than everyone.
They have updated themselves according to the times and they not only will help you with your book publication but they will also do the book marketing and promotion. That is where the magic happens because that is where they will bring their expertise to the market.
Here's How You Contact Them
2. BlueRose Publishers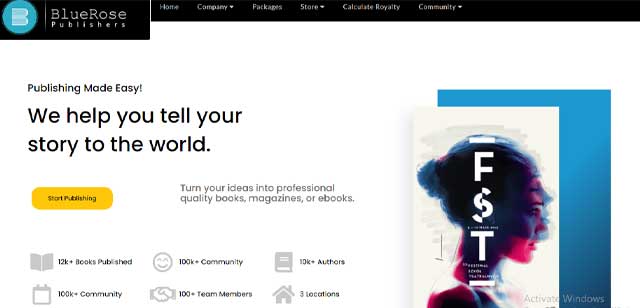 The number two name on the list is quite a well-known publisher especially when it comes to self-publishing.
They have some of the most attractive self-publishing packages out there and while they might not have the same level of legacy as Orange Publishers but they still do quite well.
While they do not have any experience in traditional publishing but they will help you with nearly all the publishing as well as pre-publishing services.
While it is unclear whether they do everything in-house but I imagine everything they do is actually in-house.
Here's How You Contact Them
Website – https://bluerosepublishers.com/
Phone Number – +91-8882898898
Email ID – [email protected]
Address – 4233/1 Main Ansari Road Near Allahabad Bank, Daryaganj, Delhi, 110002
3. Harper Collins Publishers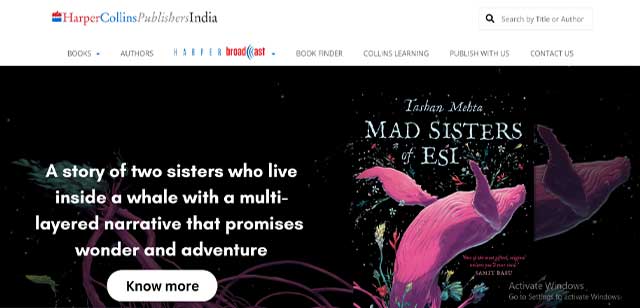 The third name on our list is also a legacy publisher because they are in the industry since 1991.  That makes them quite similar to the number one name on our list.
While you can't expect the latest and greatest with them but you can definitely get quality when you decide to publish your book with Harper Collins.
The only drawback with them is that you cannot expect self-publishing services with them.  Some might even call them stuck in time simply because they only do traditional publishing.
That means it will take a minimum of 8 to 12 weeks for them to write back to you and tell you whether your manuscript has been selected.
This is the only reason why they are in the third place, just that they haven't been able to update themselves with changing times.
Here's How You Contact Them
Website – https://harpercollins.co.in/
Phone Number – +91 124-4894800
Email ID – [email protected]
Address – 4th, Cyber City, Building No 10 Tower A, Gurugram, Haryana 122002
4. Penguin Random House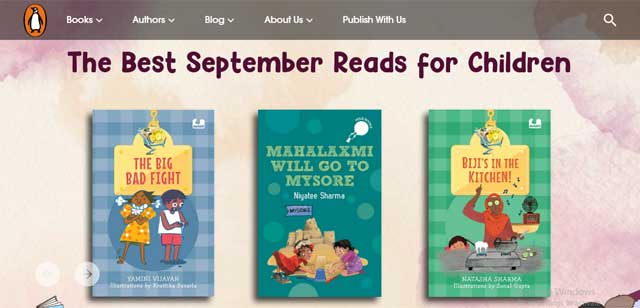 In our list of top book publishers in Delhi, I bring you our 4th book publisher. You all have probably heard about Penguin Random House because they are quite famous.
You might be wondering why they are in the 4th place and it is because of their exclusivity. I have created this list based on how easy it is to publish a book.
The publishing world should not be a closed industry where newcomers simply do not have the chance to enter but that is the case with this publisher.
Unless you have excellent connections you simply cannot expect to publish your book with them. Having said that, they provide excellent publishing services and they do everything that a typical traditional publisher does.
But in order to publish something with them, you need to get into the exclusive club with them and that is nearly impossible.
Here's How You Contact Them
Website – https://penguin.co.in/
Phone Number – 033 2324 0078
Email ID – [email protected]
Address – 208, Ansal's Laxmi Deep Laxmi Nagar District Centre, New Delhi East Delhi 110092
5. Rupa Publications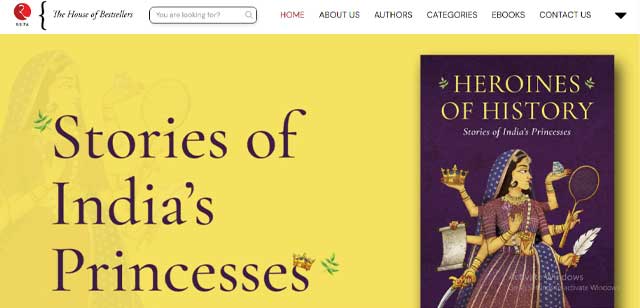 Rupa is one of the premium publishing houses in India whether you are looking for Hindi book publishers in Delhi or book publishers for any other vernacular language.
They have published some of the most well-known bestsellers and are often the choice for celebrities as well as political leaders.
But that is just about it because if you are an ordinary person then you can forget publishing something with Rupa Publications.
This is because they are strictly a traditional publishing house and it is impossible to self-publish with them.
They are also lacking in the services department and you can't really make out anything if you visit their website and want to hire them for their services.
While they are a legacy publishing company with a good market presence but they are still lagging behind other publishers in the list.
Still, if you want to find Indian bestsellers that are doing incredibly well in the Indian market then you have to look at Rupa Publications.
Here's How You Contact Them
Website – https://rupapublications.co.in/
Phone Number – +91 11 49226666
Email ID – [email protected]
Adress – 161, B-4, Ground Floor,Gulmohar House,Yusuf Sarai Community Centre,New Delhi – 110049
6. Alchemy Publishers Delhi
If you search for Alchemy Publishers then you might not get a website because their website is currently down but they are a reputable source for publishing and self-publishing in Delhi.
They have a good reputation for Delhi publication books and they are usually known as the ones who self-publish books.
While they might not have the same level of connections and distribution network as some of our traditional publishers in the list but they do a pretty decent job of publishing.
Although there isn't any publicly available information regarding where they do the publishing or whether the entire operation is in-house.
But you should definitely give them a shot if you are in Delhi.
Here's How You Contact Them
Website – http://alchemypublishers.co.in/
Phone Number –  011 2327 3838
Email ID – not available(You can DM them on their Twitter handle)
Address – 4767/23, Pratap Street, Daryaganj, Ansari Road, New Delhi, Delhi 110002, India
7. Roli Books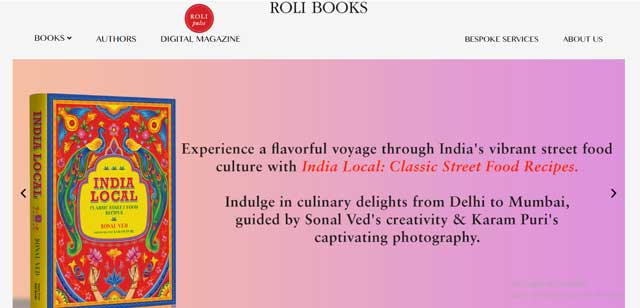 Roli is among those publishers that are quite rare and quite unique. It is not because they do something extraordinary in terms of the process of publishing or their services.
But it is because of that choice of publication. This is probably one of the only publishing companies out there that publishes on different topics.
You can expect them to publish on everything from photography to art as well as cooking and much more. You can expect them to publish stories on fiction as well as non-fiction.
They do a very good job at publishing and they also have some of the best book cover designs out there because you can definitely recognize their books from a distance because of their unique style.
So you might be asking the question of why Roli Books being so down on the list. It is because they do not self-publish.
They only do traditional publishing but without the same network as well as distribution channels as legacy traditional publishers.
This means they are not only sacrificing opportunity but they are also sacrificing market reach in trying to be an exclusive publishing company.
But they definitely bring out some unique and good books.
Here's How You Contact Them
Website – https://rolibooks.com/
Phone Number – +91 11 40682000
Email ID – [email protected]
Address – M-75, Greater Kailash 2 Market, New Delhi
8. Zubaan Publishers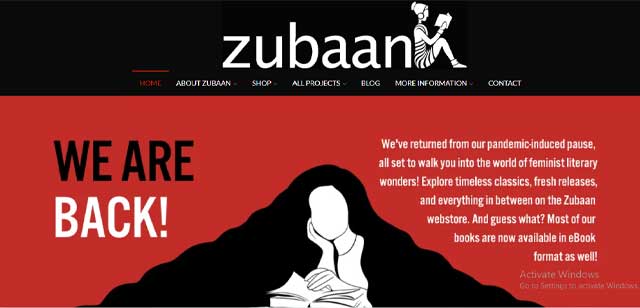 On our number 8 spot, I have a very unique name because this is probably the only established and reputed feminist publishing house in India.
This makes it the pioneer of feminist publishing in India. The concept of feminist publishing is still very new in India and they are leading the way.
It is run by an all-women team and they do a very good job at publishing in topics that are rare to see.
While their operations were closed during the pandemic, they are active now and you can definitely check out all that they publish.
They are relatively small if we compare them to all the big names in self-publishing and traditional publishing and they only take in submissions and do traditional publishing.
They are on this list simply because they are doing something so unique that is rare to see not only in India but internationally.
You can visit their website and check out all their books and you will be quite surprised at the vast array of feminist topics.
Here's How You Contact Them
Website – https://zubaanbooks.com/
Phone Number – +9111 26494613/18
Email ID – [email protected]
Address – 128 B, First Floor,Shahpur Jat, New Delhi 110 049
9. Orient Paperbacks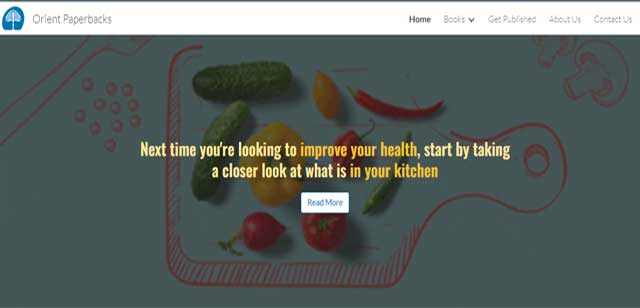 At number 9, we bring you one of the oldest publishing companies in India that has a very long legacy of publishing both in English and in Hindi.
These guys have published everything from children's books to nonfiction books on niche topics whether it is rare mythological books or research books.
Their shelves have also been graced by some of the most influential names in the world including the likes of Nelson Mandela to RK Narayan and much more.
They have even published for Sir Don Bradman. But you might have understood the problem with this publishing house from the names I have just mentioned.
A commoner can't get their work published with Orient Paperbacks. You can still try to get your work published but it usually takes nearly 3 months for them to consider your manuscript.
That is why this is in the 9th spot on our list because I am not just bringing in publishers that are popular but are also easy to publish with.
Here's How You Contact Them
Website – https://www.orientpaperbacks.in/
Phone Number – +91-11-23278877, 40153089
Email ID – not available
Address – 5A/8 Ansari Road, 1st Floor, Opp. HDFC Bank, Daryaganj, New Delhi – 110 002, India.
10. New Delhi Publisher
And finally, I come to the 10th name on our list of the top 10 publishing houses in Delhi and if I am speaking of Delhi, it is impossible to miss New Delhi Publishers.
They might not be traditional publishers in the sense of the term because they do not publish fiction and non-fiction.
They mostly focus on educational books on different topics and they cover a large area of focus when it comes to educational material.
They also provide other educational services such as publishing research papers and peer-reviewing research papers as well.
They do things like scholarly journals as well as textbooks for nearly every kind of industry and subject. For example, you can even find textbooks for niche topics like Veterinary and Animal Husbandry published by them.
Since they are so important to the educational landscape of Delhi I have decided to keep them on the list.
Here's How You Contact Them
Website – https://ndpublisher.in
Phone Number – 011-23256188/45130562
Email ID – [email protected] / [email protected]
Address – 90, Sainik Vihar, Mohan Garden, Uttam Nagar, New Delhi-110059
I hope this blog has been helpful for you to get to know the top 10 publishing houses in Delhi. And if I am going to suggest one of the publishers that does nearly everything then it is definitely going to be Orange Publishers.
They are one of the few publishing houses that are well-known for traditional publishing as well as self-publishing. They publish everything from fiction to nonfiction and much more.  The best thing about them is that they do all the publishing in-house and in record time.

They handle everything from the pre-publication preparation to the post-publishing marketing and promotion and much more. I would welcome you to visit their website to check out all their services.