WHY SAILS OF BLISS BY SIHAM SARAWAT IS A CELEBRATION OF LIFE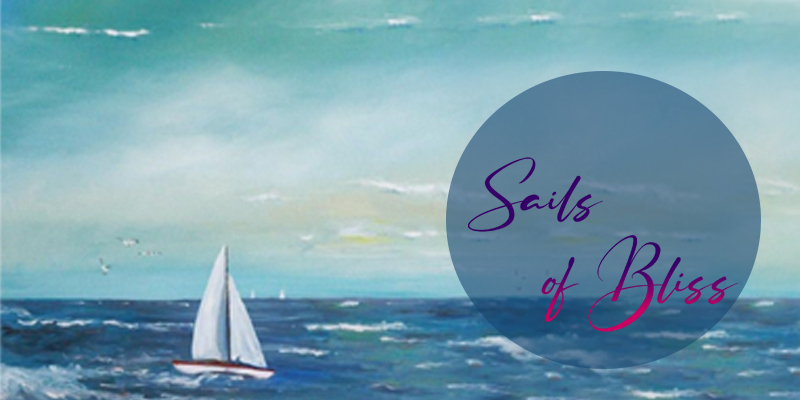 In today's blog, we are going to talk about a special book.
'Sails of Bliss', is a collection of poems by Siham Sarawat.
This collection of poems is unique because of several reasons. Before going into these reasons, let us talk about something special about this collection of poems.
This has to do with the purpose of literature in our lives.
WHAT MAKES SAILS OF BLISS UNIQUE?
Sails Of Bliss is unique because it manages to capture perspective.
Sails of Bliss will help you transport your mind and body and conscience into an intermediary state where you are one with nature.
This book is excellent for everyone to just sit back and reflect on life.
The imagery is phenomenal and manages to transport you to moments from the poet's life.
WHAT MAKES THIS BOOK DIFFERENT FROM EVERYTHING OUT THERE.
If we have to simply define what is the thing that makes this book different and worth every minute of your time we would say one simple word.
'Simple'.
Simple is not a negative here. Simple is the more difficult thing to achieve.
This is because often times bringing in complex topics and subjects and simplifying them so that it is understood by everyone is a challenge that is one of the most difficult things to do.
This collection of poems will simply treat you like a friend and ask you to stop whatever you are doing.
It will tell you to reflect on life and that is probably one of the most important things you can do to have a deeper understanding of life.
This book is simple because the topics that the poem talks about are monumentous and yet the level of simplicity the poet brings to the writing is simply amazing.
The poet uses simplicity as a tool to help us not only understand something that is being talked about but feel it.
This is the same as hearing something and yet understanding the essence of it at the same time.
SAILS OF BLISS AND NATURE
Sails of Bliss is the perfect ode to nature. One of the things that you might be reminded of while reading the poems are the romantic poets.
This is the perfect memoir of that period of poetry wherein poets used to critically analyse nature in a way that personified nature into something more than what the eye could see.
This book is exactly that.
From the vivid descriptions of seasons to the descriptions of going amidst nature, Sails of Bliss will help you connect more with nature.
One might say that love is disconnected from nature and that nature is different from human experiences but every notion of that will be broken after you start reading the poems.
JUST NATURE?
Of course not,  we should not limit this book to just nature itself
This book is more than that.
Sails of Bliss is focused on feelings and poems like Ode to Sari captures that notion and perspective.
There are also other poems that capture memories and moments and celebrates them. Poems like Candlelight Memoir do a stunning job of illuminating moments and celebrating them in the grander scheme of life.
SHOULD YOU GET A COPY OF SAILS OF BLISS?
The question is not that you should get a copy but the question should be how many copies.
It is very rare in the South Asian literary scene that a book like this comes about wearing perspective as a crown in its flawless execution.
The most important reason why you must get a copy of Sails of Bliss is the fact that this book is timeless.
This book is going to stay relevant today the next year and for the next 100 years.
This book is not just a collection of poems but a memoir of life itself as the poet transports you with her to all these places with nature being a companion.
The sheer amount of vivid imagery used in itself can classify this book as a lofty work but add to it the human element and not just nature and you can immerse yourself quite easily.
You can hear and feel the wind and water and sights and smells and remember the moments.
This is not just the celebration of nature but life itself as this book talks about observations and the poems talk about the inner meanings behind simple objects and how they can bring bliss into a life.
If you are someone who likes to reflect on things and likes to celebrate memories then this book is perfect for you because this book in a single sentence is a memoir of moments.
Get your copy today at purushottam bookstore as well as on Amazon and Flipkart.