The World of Self-Publishing and why it is perfect to offset the gender ratio in authorship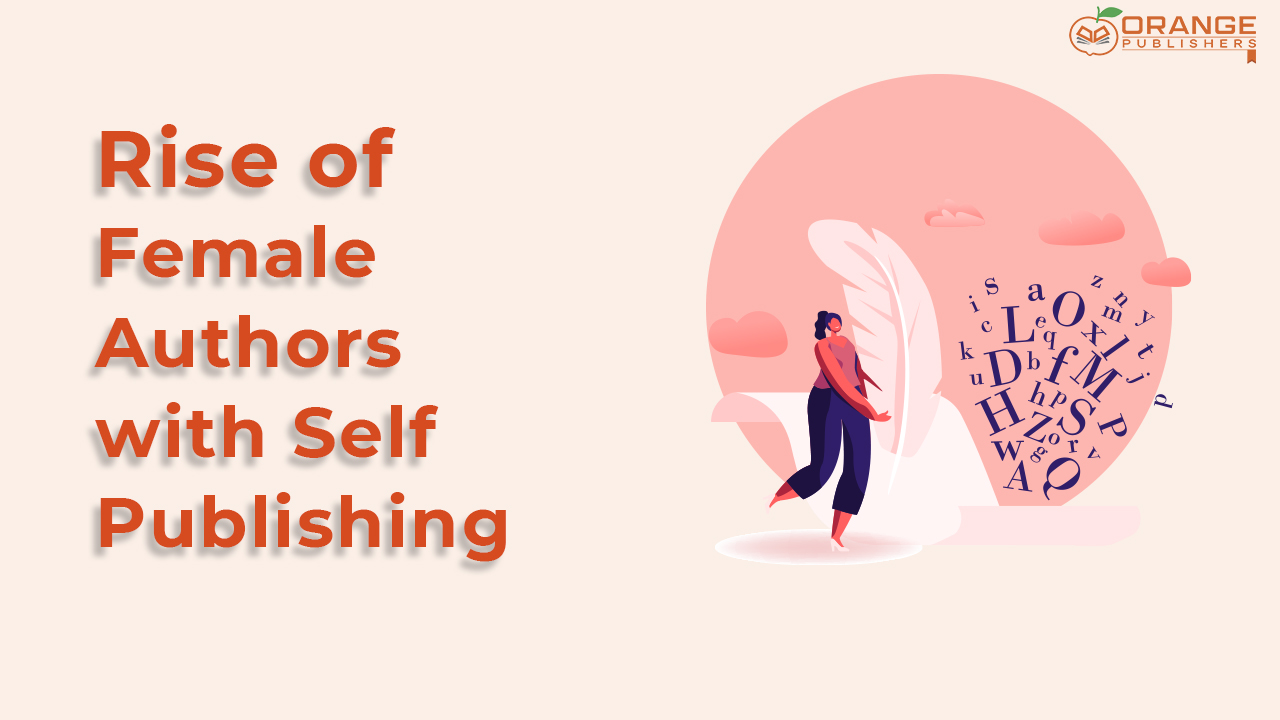 Traditional publishing had always been a male profession. Authors, publishers, editors etc. all men. This has greatly harmed female voices of literature in the past. There have been revolutionary authors like Jane Austin to break this although through a made-up male identity because they simply didn't have the legal capacity to sign a publishing contract without a male and of course. After all, women were not seen as authors, more so as readers. Traditional publishing is where the publishing house takes up the cost of publication and promotion and publishing houses back then were quite patriarchal and orthodox; they didn't want to risk their capital on a female author.
This however changed quickly enough when women authors started proving their worth as capable authors both by writing seminal works of literature and their books keeping publishing houses afloat. Authors like Virginia Woolf, JK Rowling are maybe some of the biggest names and biggest economic successes when it comes to the art of books.
However, in today's world, the frequency of great books and great authors have risen considerably, well suffice to say, some of the best TV series' have been adaptations of books. With their hands full and with phenomenal authors already in contracts with them, we can all agree that publishing houses do not have the time to work on and discover new authors. And with today's global market the competition to win a place at traditional publishing contracts is cutthroat. So, what do you do budding author? You know you have what it takes, your friends, your known ones who had the exclusive privilege to read your awesome work know you can be on the zenith of success, only if, only if a reputed publishing house would just pick up your work. Well, many great women authors have been lost to times oblivion trying this. Others have opted for a different approach. If you do not get a place on the table, build your table. By that, I mean the progressive open world of opportunities that self-publishing houses like Orange Publishers offer.
Authors like L.J. Ross and others are proof of this. Self-publishing is being independent, not being liable to anyone but yourself, being everything that women of 2021 must be. Self-publishing not only opens you out to the market from an author's perspective but also you can understand the risks of a publishers perspective. Self-publishing helps you evaluate market conditions without any strings attached. You are not shielded from market forces; you get to be there and experience the entirety of it. And of course, publishers love confidence, self-publishing will ultimately show traditional publishing houses how confident you are with your work that you have decided to go through with publishing from your pocket.
Self-publishing will not only offset the gender ratio gap of male to female authors but will ultimately pave the way for the cause of feminism. The world needs women who do not stay silent on rejection, here the scenario of being rejected by traditional authors but take matters into their own hands and gun the engine of sheer will and drive into success. The time for compromises is over. St orange publishers we are dedicated to happily self-publish your books and with your phenomenal work and our publishing and market expertise, we sure will create waves in the world of literature.