How to Start Writing a Book: Beginners' Guide to Success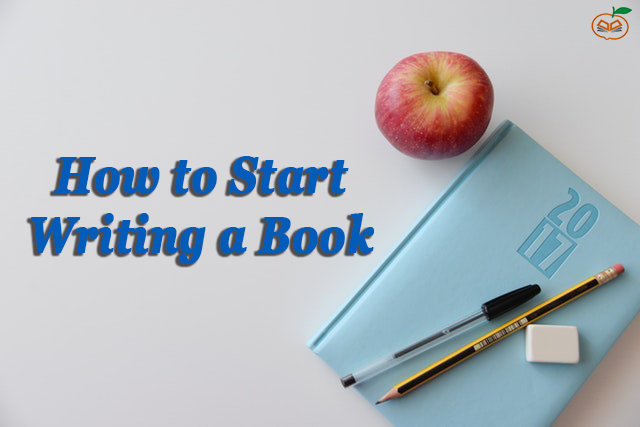 "Start writing, no matter what. The water does not flow until the faucet is turned on."- Louis L'Amour
How many times have you heard from people that being a good author is not everyone's cup of tea? Well, scrap that idea. Anyone can be an author, and with regular nurturing of their creative juices, they can achieve success too. So, whenever you think you have a topic, express it through words.
Well, of course, it's easier said than done! That's why we are here to help you with steps to writing a book. So keep reading, follow them and voila your manuscript is ready!
Choose a genre for your book
If you are writing a book for the first time and not sure of what to write on, here's a great tip for you. Take a look at your own bookshelf, or you can go to a bookstore and find out about different genres and topics that are there. From romance to crime thriller to sci-fi to magic realism, there are lots of categories to choose your topic from. Now when you select a genre, do not choose it on the basis of some famous books but what you enjoy reading.
However, if you have already got a genre or any idea in mind, you are just a step ahead in this.
Set a goal for daily word count and timing
Dedication and perseverance are two most important things that will keep you hooked to your goal of writing. Take a cue from John Grisham who had begun writing after becoming a lawyer and father. He would wake up early in the morning and write at least a page every day. It took a couple of years to get his book done. So, if you dedicate some time in the day for writing and write at least a page or two every day, you won't be far from reaching your goal. You can pick a suitable time of the day and plan schedule accordingly. You can even take a day off but never cross a deadline.
Start at where it ends
Endings are always the hardest ones to write. Don't believe us? Ask any budding writer. They will tell you best. Sometimes beginners get puzzled as they near the concluding part of their books. Even if you are going well with your story, it can be harder to finish the book with a good ending. So, even before you follow the steps to writing a book, choose how to end your story. Ask questions, like- what should be the ultimate fate of your characters? What catalysts can you use to reach the end? Once you get the answers, you can avoid the dread of how to finish the book.
Build characters carefully
It's a character that leaves more impact on people's minds than the plot of the story. When you think of Wuthering Heights, it's Heathcliff that first comes to your mind. Same applies to Sherlock Holmes, Hercule Poirot, Harry Potter, Atticus Finch and so on. So while you are chalking out characters, keep the following things in mind-
Write a portrait of the character

Understand the intention of the character

Develop an essential quality of the character

Realize the struggle
Write a synopsis of the plot
Once you sketch out your characters, it's time to write a brief outline of the plot. This will be your guideline until your book is complete. However, you can make some improvises whenever needed. Wondering how to write a book outline? To make this outline, write what occurs in every chapter. Then work on the struggle of primary characters. Next, focus on incidents and how they affect characters. Always leave space for improvisation.
Make your first draft ready
Once you write sentences to start a story, the characters and plot all seem to come into place. As you explore the characters and their reactions to every incident or situation, the outline will be unnecessary to follow. In this draft, you will get plenty space to express your creative side. Don't think about getting everything perfect. Just keep writing.
Revise from an author's viewpoint
After your first draft is ready, take a day off and open it the next day for rewriting. While writing the first draft, if you had missed any point or if the sequences had not come properly, then rewriting is a good idea. In this way, you can include or omit things as needed.
Edit before publish
"A successful book is not made of what is in it, but of what is left out of it."- Mark Twain
So, as soon as you are done with the revision, it's time to edit. The first thing to remember for this is to make your story more comprehensible and acceptable to readers. So if you have to delete bombastic words and phrases, metaphors and imageries, be it. Follow the simple rules-
Reduce the excessive use of adverbs

Do not repeat the same word often, instead use synonyms that are close to what you are trying to convey

Be critical of your piece

Take help of others or give manuscript to someone who can offer you the right feedback.
You can take help from outside. Many Self Book Publishers in India provide professional proofreading service at low cost.
Conclusion
Once you practically use these tips on writing a book for the first time, writing a book will no more be as hard as you think. So stop procrastinating and get started with your tools.