Why use professional self-publishing services?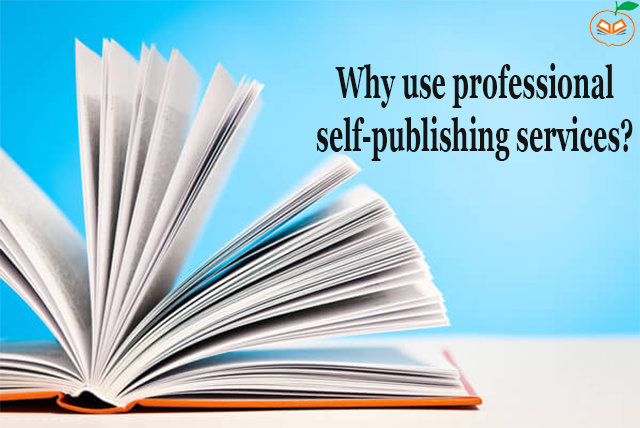 Thanks to the Internet, publishing a book has never been easier.
Today, traditional publishing houses are not your only option. You can opt to self-publish your book without going through the hassle of going through rejections.
More and more amateur, up-and-coming authors are relying on self-publishing for becoming a published name in the industry. It is quickly becoming the standard because:
• It is easy
• It is fast
• It is cheap!
But, the road to self-publishing isn't very smooth and can seem daunting to some, especially because it requires you to do everything!
This is where Orange Publishers come in. We are a Kolkata-based self book publishing company offering a wide range of services to young authors between the ages of 4 and 17 years.
Regardless of whether you wish to publish your book of poems, short stories or a novel, we can take care of the publishing and marketing aspect of your book.
Below given are some of the reasons why you should consider using our services instead of attempting to do everything alone.
Expert support at every step of the way
The main problem with self publishing is the fact that you are expected to do everything on your own.
That can be an issues in a few ways.
First, going everything might take away time from what you should actually be doing – writing!
Second, it would require you to learn the skills that you do not know. For instance, a lot of authors have no idea about what art to do for the cover of their book. Also, they are not aware of the different marketing and distribution channels.
As one of the leading book publishers in India, Orange Publishers has an in-house team of editors to graphic designers and marketers willing to offer expert support and guidance throughout the publishing process.
So, while you are getting published on your own, you have our support whenever you need it.
Professional writing and publishing services
Hailed as the best book publishing company, Orange Publishers provide a wide selection of writing and publishing services to budding authors thinking of going the self book publishing way.You can submit your manuscript to us and our team of editors and proof-readers will go through it, make the necessary changes and edit it to make it ready for the market.
In case you have an idea, but unable to write it yourself, we also have ghostwriters. The book will be published in your name, but it will be written by professionals.
That's not all!
We have a team of designers who will sit with you and come up with the best art for your book cover. After that, our marketing team will strategize a viable marketing and distribution plan that will give you the maximum exposure.
Whether you want to create an eBook or a hard copy book, you can rely on our expertise and resources.
So, as you can see, availing our services does not reduce your importance as an author, but we simply wish to offer you support throughout the publishing process.
We are not your traditional publishing house, and therefore, we do not reject any manuscript. We make the necessary changes and publish them.
If you want to become the next bestseller, contact Orange Publishers, the short story publishing company in India.