How to Keep Kids Busy When You're Swamped With Work?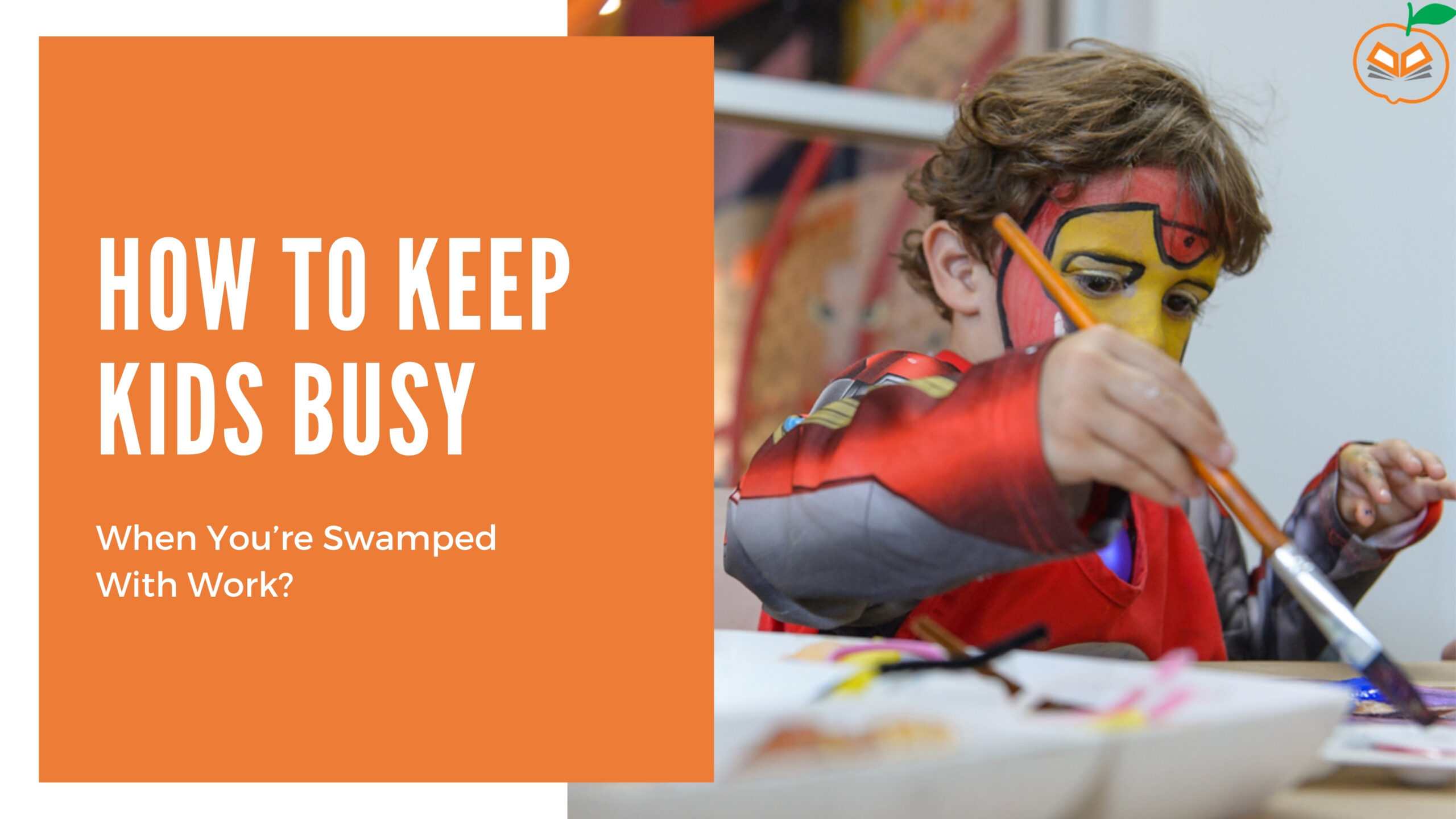 For some, work from home feels like fun where they can sit in their jammies and complete office work. But, for those with children around, there's no difference between Mondays and Saturdays. Even if they manage to rest without their boss finding out, their children will keep them on their toes. There's simply no respite!
This is why Orange Publishers have brought to you these lovely activities that can keep you children occupied and away from the screens while you can finish your work or take long breaks in between.
Coloring books

– When you want your child engaged, away from the screens and active, sit him or her down with coloring books. These books transport children into a world of their own imagination and also teaches them how to be creative. Get them various types of coloring bookings like, nature scenes, animals, fruits, dinosaurs and so on. These books will surely keep your child hooked for hours.
Design a treasure hunt

– Children can be easily persuaded if you offer them something interesting and exciting. You can design a treasure hunt for your child and leave clues that will help him/her find the item that you've hidden. If your child is bit older like, 7 or 8 years old, the treasure hunt can even be about finishing important tasks around the house. For instance, putting away the toys, rearranging the books, putting the dirty clothes in the laundry and so on. You can hide little rewards to keep your child motivated.
Puzzle books – Solving puzzles is another great activities that children like and it can keep them busy for a very long time. Choose the puzzle based on the age of your child. Start with easy puzzles and slowly increase the difficulty level. Some children like the challenge.
Encourage them to read children's books – Give your child children book and encourage him or her to read. This will help with building vocabulary, being imaginative and improving speech and thought. Make sure that you choose children's story books based on your child's age and interests. Send your child on an adventure while you finish your work.
Listen to an audiobook – Is your child too young to read on his/her own? If so, you can pick up audio versions of your child's favorite books. Make him/her sit down and listen to the friendly voices reading out the story. An audiobook is a wonderful way to keep your children engaged. Since you do not have the time to read out a story, let the audiobook do it for you.
Playing cards – The playing cards for children come with different faces of animals, plants, numbers and so on. Give your child the task of arranging the cards with alphabets with the animals or fruits. If you have two children, you can sit them down and let them play cards.
Other activities that you can engage your child with is giving them chores, making colorful cards to teach them adverbs, nouns, verbs, and so on, or ask them to draw by looking at their coloring books.
With the children engaged in these various activities, your work from home will not be such a chaotic experience.