How to Balance Your Day Job with Your Writing Passion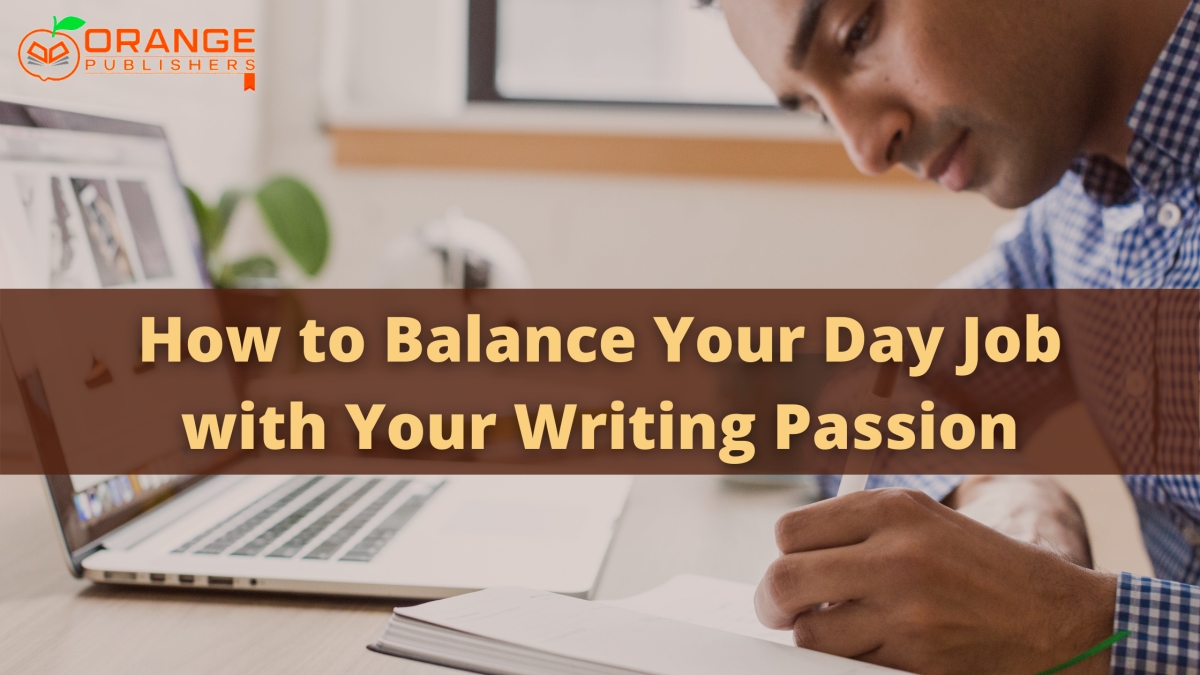 Having a day job in today's economy is a blessing. And, let's face it. Everyone cannot afford to quit their day job to focus on writing.
But, does that mean giving up your passion for writing? No!
You have to find the right balance to hold down your day job to pay your bills, take care of your daily chores and still make time to write.
If you keep putting off writing because you don't have free time, you'll never be able to write. Because free time always doesn't mean that you'll write. And if we're being honest, there aren't perfect conditions that guarantee writing success. (Even seasoned authors suffer from writer's block).
Then, what should you do to start writing a book? Put writing on your daily to-do list. Yes, it may not sound romantic, but it is practical!
The thing is – writing is not all about creativity, it requires a lot of discipline. You can make writing your daily habit and it doesn't need to compete with your job.
Here, take a look at helpful tips for balancing your day job and writing passion.
Make it a point to write daily, without fail
You cannot wait for creativity to hit you randomly, but you have to hone your passion for writing. You may argue that you're an artist and not a robot, but making an effort to write 1,000 words every day will fuel your passion.
Writing takes a lot of discipline. And, the only way to overcome writer's block is to write.
You'll only get better if you write. You'll think faster, type faster and be able to create more ideas.
Commit to writing every day, even those days when you don't feel like writing.
Schedule an appointment with writing
Day job might not be your only obligation. You may have other commitments like, doctor's appointment, dropping the kids off at school, meet with friends for dinner and so on.
We get it. You have a busy schedule. This is all the more reason why writing needs to be a part of your to-do list. It shouldn't be an afterthought, but something that you do every single day.
Carry a notebook with you
Apart from dedicated a few hours daily to write, you should also carry a notebook with you. Inspiration can hit you anywhere, even when you're at your day job.
Note it down.
If carrying a notebook around is too much, you can use note-taking apps on your phone. Or, audio record whatever you're thinking until you find to jot them down in words.
Distraction is not always a bad thing
So, you are halfway into writing. Your characters are coming to life. The storyline is making sense. But, you're too close to the story to see flaws in the characters that you've created.
Writing obsessively is great, but sometimes, it can lead to madness. 
But, when you're distracted with your day job, you can come back to your writing with a fresh perspective. It helps to get some distance from things that you love the most so that you can view it from afar.
To conclude, time will always be hard to catch. There's no guarantee that you'll write a lot if you quit your day job.
So, stop waiting for those perfect writing conditions and just start writing. All the best!