Book Fairs – A Powerful Way to Promote and Sell Your Book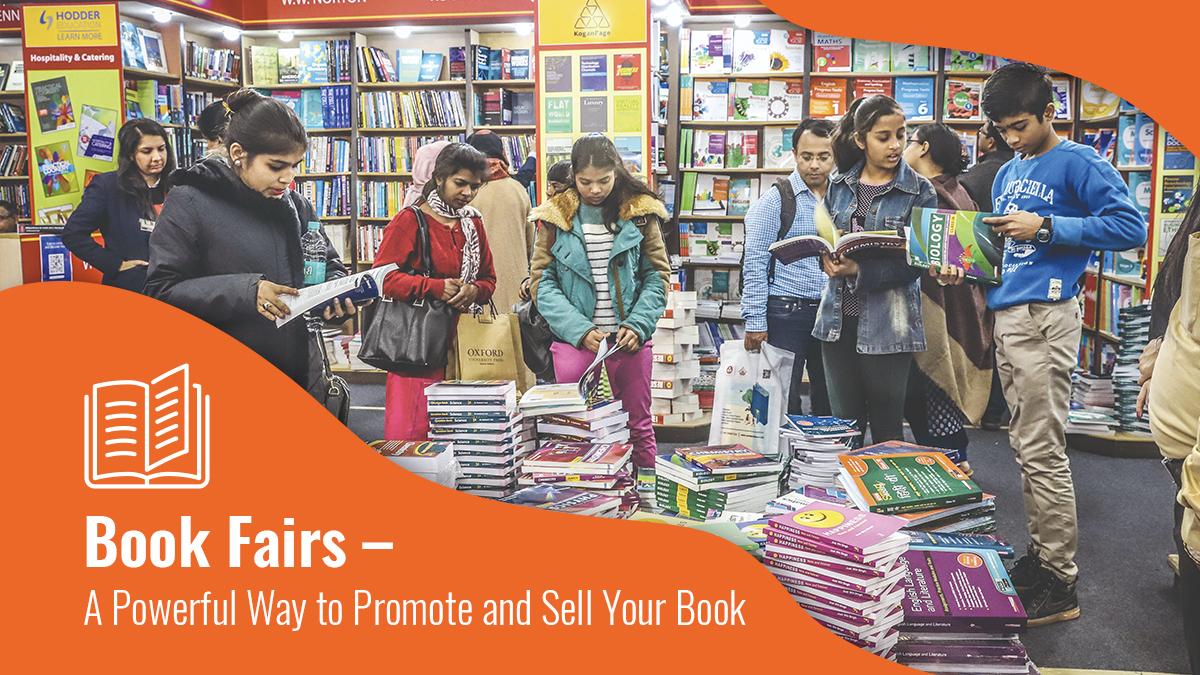 Book fairs and literary festivals are community-centered events that act as an intermediary between authors/books and book lovers. 
So, have you recently finished self-publishing a book and thinking of ways to market your book? While we're not negating the importance of social media sites, book reviews, giveaways, book launch events, author interviews, and the entire book promotion shenanigans, we merely hope to introduce you to another platform that is created for avid book readers. 
When it comes to promoting your book, you cannot ignore the importance of book fairs. Why? Because the audience that visits book fairs/festivals are all book readers, lovers, and seekers. You already have an audience ready to take a look at what you have to offer – now, all you have to do is impress them! 
Benefits of promoting your book at book fairs
Increased exposure for your book, as well as, an opportunity to establish your reputation as an author

The chance to interact and connect with genuine book lovers who would either purchase your book right away or help spread the word 

The ability to engage with other authors – both struggling and established – and learn the tricks of the trade 

The scope of promoting in book fairs is not limited to local, it can also be regional or national and your reach might be international as book fairs/festivals are known to invite special guests for their events 
How can you get started?
As an author, you can speak to the organizer of your chosen book fair or festival and rent space. The terms and conditions (if any) are typically outlined in the agreement. Make sure to read the rental agreement before signing. 
To maximize the promotion and sale of your book, you can:
Make your rented space look inviting and appealing. Maybe, add a nice table cloth where your books are kept. 

Get the banners or signs designed by a professional and print them using high-quality paper 

Lure people to your stall by offering beverages or snacks 

Put yourself out there and be approachable. You can interact with the crowd, ask them interesting questions and engage them in a conversation
Do you need help formulating a comprehensive book promotion plan? Reach out to Orange Publishers. Whether it is social media promotion or through book fairs, we can handle your requests perfectly.