Guide To Creating Your Book of Poems: Publish and Market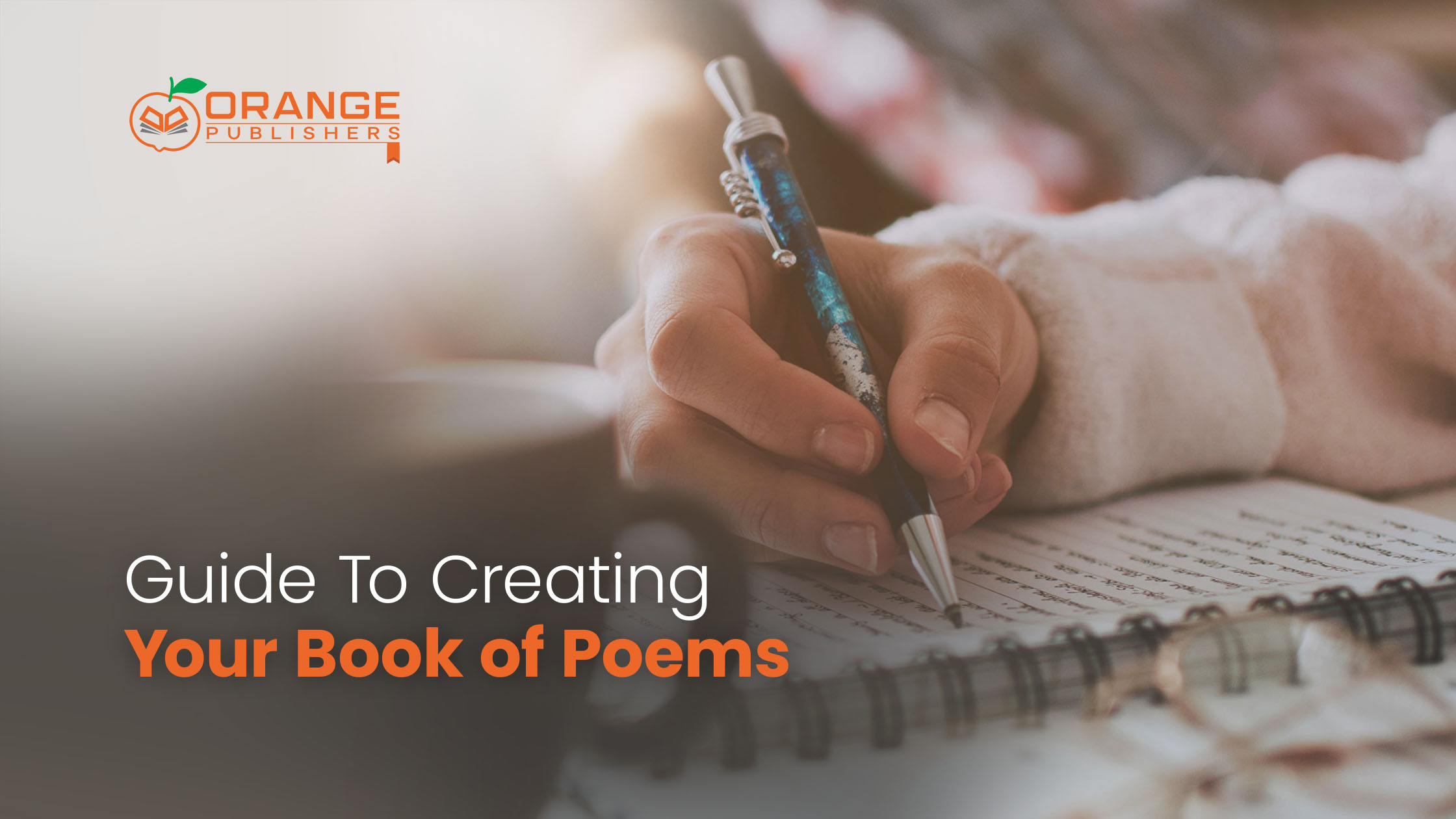 Publishing seems like an ocean of tasks, starting from assembling, writing the manuscript, designing, presenting, printing, protecting Intellectual rights to marketing.
What if we give you the simplest guide to publishing your very own collection of poetry without undergoing all that mess? All you need is, invest a little bit of your time in this blog, and develop with us the right mindset. Let's embark on the journey to publishing your bestselling book of poems.
Quick Prep Up
In today's world authors have a plethora of options to get their works to read. It is you who needs to choose the platform for your publication. There are primarily three presentation styles:
Paperbacks/ Hardbacks
Chapbook
Blogs / e-books
Hardback and paperbacks are the most common formats. The world still relates published writers to physical copies. However, the terrifying cost giant makes this option not feasible to many of us. Content dumping, long work hours also add to the cons.
Do not get disheartened. Saying goodbye to all troubles of paperbacks comes the Chapbooks. In the early 19th century, during the Industrial Revolution, this form of publication came into existence. Modern Chapbooks are around 40 pages, and are typically used for light-weight publishes like poems and short stories. If you have a little, power-pack collection of poems and a budgetary constraint, this is your ideal option.
Blogs have still not made their way to being recognized as a "publication". But Blogs are dead is the absolute myth. If you believe your work has potential, a blog can make you an overnight sensation. Without any cost, you can get your poetry published across multiple platforms and protect your intellectual rights.
The E-book is our favorite replacement for traditional publishing. This digital paperback also lets you update your book even after release. Restricted rigid content is so yesterday when you can publish and keep updating your book for all your fans.
Footstep to Publishing
Now that you have chosen the form of publication, here are the easy steps to doing it.
Selection and Organization of Poetries
Figure out the organization you want. Shortlist your favorite creations. Make your family and friends the first readers and make a power-pack list that goes to your book. You can choose a poetic anthology or have all genres in one publish.
You can always choose a hand-written manuscript if it feels closer to your heart. Arrange your works logically. There must be a chronology that should not be absurd. A good structure sells better because a reader tends to suggest to their friends those books that adore their delicate emotions than ones that do not value them.
We love poetry in chapbooks. So, we will add some extra value-bombs to make you a successful book of rhymes.
Making a Chapbook
Go to any supermarket with a tiny budget and you can make a chapbook just for yourself. Buy the following stationeries (you have most of these at home already):
Cardboard (you will make the cover with it)
Sellotape
Binding Twine
Colorful papers
Scale
Scissors
Hole Puncher
Manuscript paper
Create an aesthetic that suits your theme of work.
Step 1
The Cover

1.       Take a standard size chapbook paper. (4.25 * 5.5 inches)

2.       Cut an inch extra on sides for a snug to fit the papers.

3.       Create an aesthetic cover design. You can ask a friend to doodle or scribble a cover that conveys the theme that's inside.

Step 2
The Papers

1.       Carefully number each page.

2.       Do not use both sides of the paper.

3.       You can use one side for relevant illustrations.

4.       Remember to make each page appealing.

Step 3
Binding

1.       Arrange the papers nicely between covers.

2.       Punch the hole carefully. Do not cut off through your writing or illustration.

3.       Use a binding twine for firmness.
Publishing and Marketing
Now that you have a chapbook or a collection you have already shortlisted, getting your work noticed and recognized becomes your main focus. Register your work with the maximum possible number of competitors, to get a payoff for your labor. Popular publishers have noticed such chapbooks and approached budding poets to get their poetry books published.
Being the Social Poet
Digital Marketing is the umbrella for promotions. Show up on various social media platforms, participate in trends, get noticed, and create your brand. Your Instagram can take your work by the storm. The power of social media has been proved time and again and being a digital bookseller has made authors and poets famous and successful across the globe.
Wrapping Up
Self-publishing is an amazing choice. But when you invest all this time and energy, you want to be a bestselling author or a poet.
Choose smart publish. Collaborate with an affordable, and successful publishing house, like the Orange Publishers, and get ready to make your dream a reality.
So, which form of publication did you like best? Share with us and best wishes for your next bestselling hit!