VIDEO MARKETING FOR AUTHORS: A BEGINNER-FRIENDLY GUIDE BY ORANGE PUBLISHERS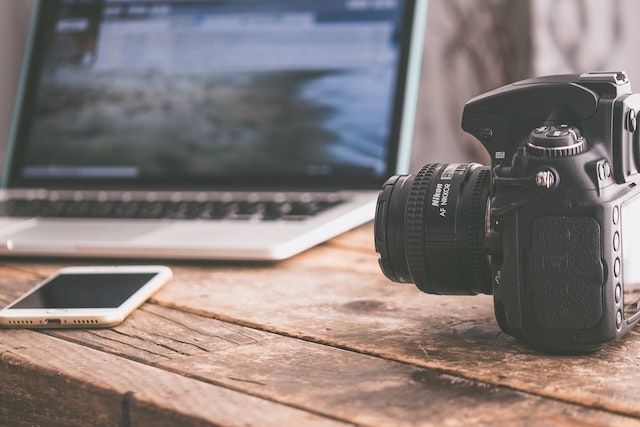 It's 2022 and video is everything. Everybody is reliant on video marketing from personal brands to government agencies.
Everybody is trying to create high-quality video content complete with animation and voice-overs to simply market their product.
However, the literature community is falling back on it compared to every other industry.
WHY IS VIDEO MARKETING IMPORTANT?
As a self-publishing company with decades of publishing experience, we at Orange Publishers have always tried to stay at the leading edge of everything, this includes marketing.
We have published and promoted book trailers, author interviews and much more from the early days of YouTube to every other video platform out there.
Why you might ask.
This is simply because we could foresee the impact video marketing will have on the readers.
There have always been traditionalists in the book publishing world who had always thought of video as the sworn enemy of the book publishers because the video would replace books.
However, we always thought about video marketing as the most powerful tool to promote books.  It is an extension of the marketing campaign and also a more effective marketing tool than anything else.
HOW CAN VIDEO MARKETING HELP AN AUTHOR?
Video marketing can be effective for any author but it becomes twice as effective for a self-published author.
If you are an author and you decide to market your books then you will have an excellent opportunity to create an author brand and promote it through different means.
This can be through a cinematic journey or through simple storytelling.
You can even not choose to come in front of the camera and use stock footage and create simple videos that will explain the plot to the readers.
Therefore, video marketing for authors is always a good thing.
Now that we know that video marketing can be a strength rather than a weakness for authors, we can understand why video marketing for others is important.
Before we understand the author's guide to social media marketing in another blog probably in the future, let us find out the important tips on how to use video marketing as an author.
TIPS FOR VIDEO MARKETING AS AN AUTHOR
One of the most important things you must understand is that in 2022 every social media platform has a short video option and they are promoting short videos even more than regular videos.
This means that you will become popular with short videos and get views much easier.
There are short videos on Facebook, Instagram and YouTube and you must focus on making simple short videos not more than 1 minute long.
However, if you decide to make regular videos then again you must not make those videos longer because it is difficult to hold the attention of video platforms.
Every social media platform and every video platform has an algorithm and these algorithms have certain preferences.
One of the key preferences that is followed throughout social media platforms is regularity.
If the social media platforms find out that you are posting regularly then they will promote your videos more than someone who is irregular.
They simply want the audiences to get a certain degree of surety about content and that is why they will always promote people who regularly post.
When you are in the intention for marketing then you must think like a marketing executive and only then you will be successful.
The most basic and simplest lesson that a marketing executive will give you is to always study your target audience.
You already know your USP, now you must figure out which kind of audience is attracted to your work and you must always utilise your videos to attract them.
If you have a good and deep understanding of the needs and wants of your target audience then YouTube or any other video platform will become much easier for you to handle.
You simply need to forget thinking like an author and start thinking like someone in marketing.
There is no harm in scripting your videos because even if you script your videos you might be able to make them look real.
There are more advantages to script than disadvantages.
The key advantage of scripting your video is simply that you will not speak more than you have intended to and you will always follow a clear path in the video.
Scripting your video will make sure that you talk about all the talking points and that you accomplish everything you wanted through the video.
These were some of the simplest and most basic tips that can help any author for marketing their video.
If you are someone who thinks that these steps at too much for you and if you are someone who is looking for a reliable self-publishing book house then we are here to help you.
We are Orange Publishers and we are the best publishing house in India and also the fastest growing in South Asia. We do everything from printing to publishing as well as marketing and creating promotional material including videos.
With us, you do not have to worry about anything and simply focus on what you love, which is writing and creating masterpieces, we will take care of the rest.
Check out our services above.